I thought I'd post a list of my favorite Holiday cookies. Every year, I'll try some new ones and this year I found some that I really liked including the Candy Cane Blossoms, White Chocolate- Cherry Shortbread cookies, and Cranberry bliss bars. From last year I really liked the oreo truffles, aka oreo truffles and peanut butter ritz cracker cookies. My mom found that recipe. It's ok to use really simple cookie recipes during the holidays. I don't think everything has to be homemade either.
The more cookies you can keep on knocking out of that oven the better and the even better cookies are ones that don't require any baking. Sometimes, I'll try and make homemade caramels but didn't get around to it this year. Cookies are fun gifts to give and I have fun making them, especially with a double oven…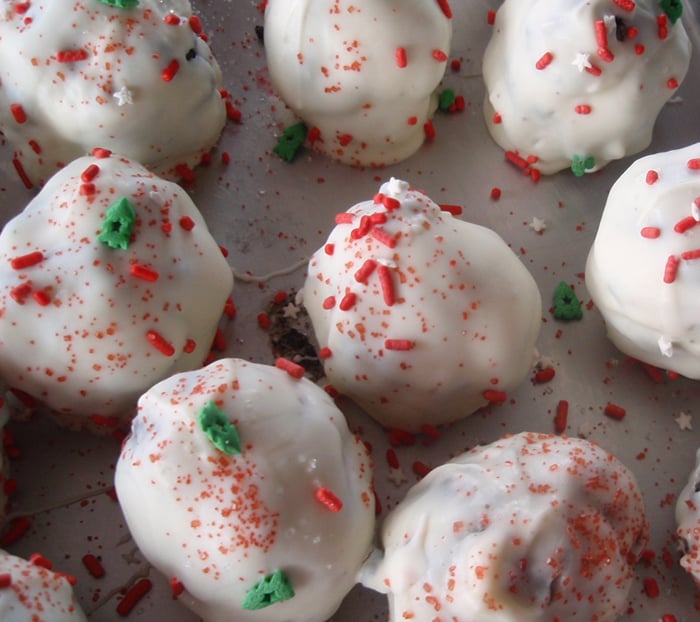 2. Cranberry Bliss Bars (I used marischino Cherries)
3. Peanut Butter Ritz Sandwich cookies
Take two ritz crackers and put some peanut butter in the middle of them like a sandwich. Dip in chocolate. (It's that simple)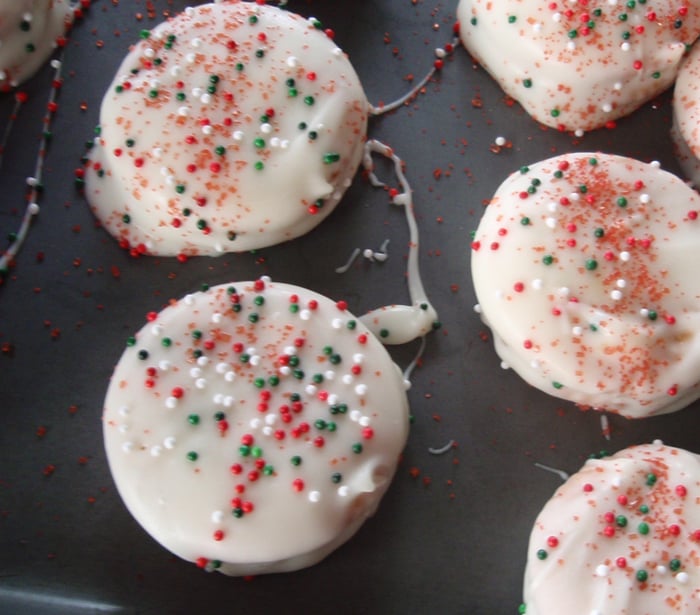 4. White Chocolate – Cherry Shortbread Cookies
Your ads will be inserted here by
Easy AdSense.
Please go to the plugin admin page to
Paste your ad code OR
Suppress this ad slot.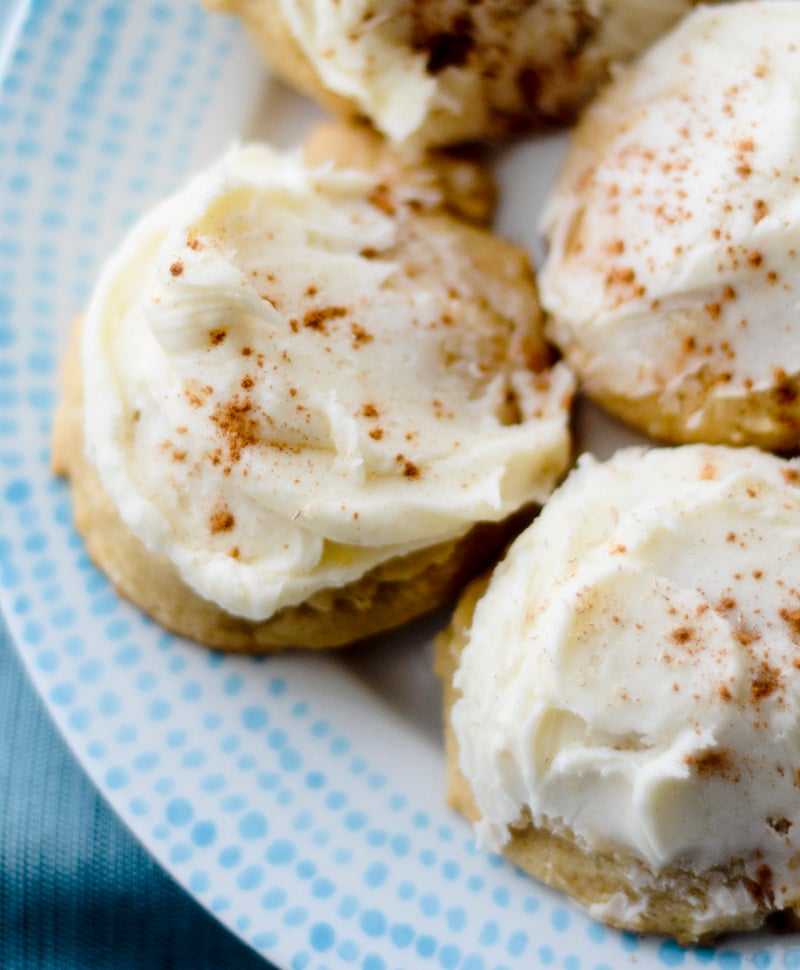 7. Chocolate Peppermint Cookies
8.  Raspberry Thumbprint Cookies