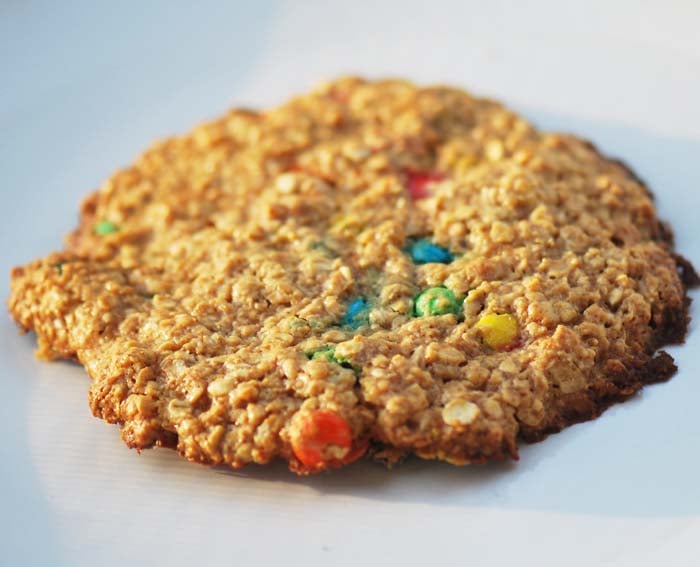 I'm learning how to knit. A co-worker is teaching me how to do it and it's not as hard as I thought it would be. She gave me this recipe for a ginormous  breakfast cookie. If you add in extra things to it like a 1 tablespoon of raisins, chocolate chips, or m & m's it's 6 points. Without that stuff it's only 5. I think a mashed banana or some cinnamon would be good with this too. All the ingredients together reminded me of one of those oatmeal packets but in the shape of cookie. Which, in my opinion makes it even better.
Servings: 1
Points Plus: 6
Ingredients
3/4 ounces of quick cooking oats
2 packets of truiva or other sweetner
1 tablespoon of peanut butter
1/8 teaspoon baking powder
2 tablespoons + 2 teaspoons of milk powder
2 tablespoons hot water
Extra Ingredients:
1 tablespoon of raisins or chocolate chips
Directions:
Preheat oven to 350 degrees F. In a bowl combine all the ingredients and place on a sprayed cookie sheet. Bake for 10-15 minutes. Enjoy!