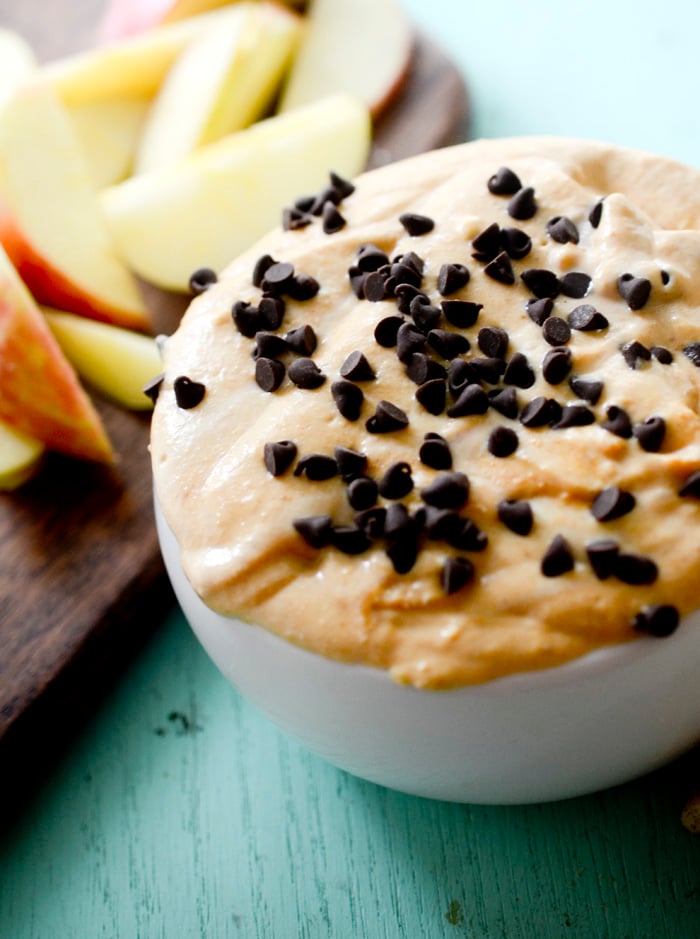 Is anybody sick of pumpkin yet? It's everywhere! I surf a lot of food blogs and that is all I see.  That is ok, because pumpkin is a magical vegetable and tastes good in just about anything that is baked. I have yet to find a savory pumpkin dish that I like. I've tried a few pasta recipes with pumpkin in it, and did not like it at all. If anybody has any they are willing to share please feel free to do so.
This post was inspired by Buzzfeed. I saw their article for ricotta cheese recipes and saw their recipe for Canolli Dip. Since it is pumpkin season, I threw in some canned pumpkin, cinnamon for spice and some vanilla extract. And there you have it, a whole new recipe that you can call your very own by just adding 3 ingredients.
I've been doing this video at home called 30 Day Shred by Jillian Michaels. I'll do this on days that I do not go to the gym and wow what a difference it has already made! I'm taking progress pics of myself every so many days and already I notice my belly is starting to go away. Pretty soon I'm going to look like a Victoria's Secret model and I'm growing out my hair so that it is long. I will be a whole new person in a couple of months or after doing 30 days. I like it, because I'm seeing results, and that is the reason why I'm sticking with it. It's crazy what 30 minutes of working out each day can do! I plan on posting some progress pics here in 5 or so days. I'm on day 6 today.
Print
Pumpkin Canolli Dip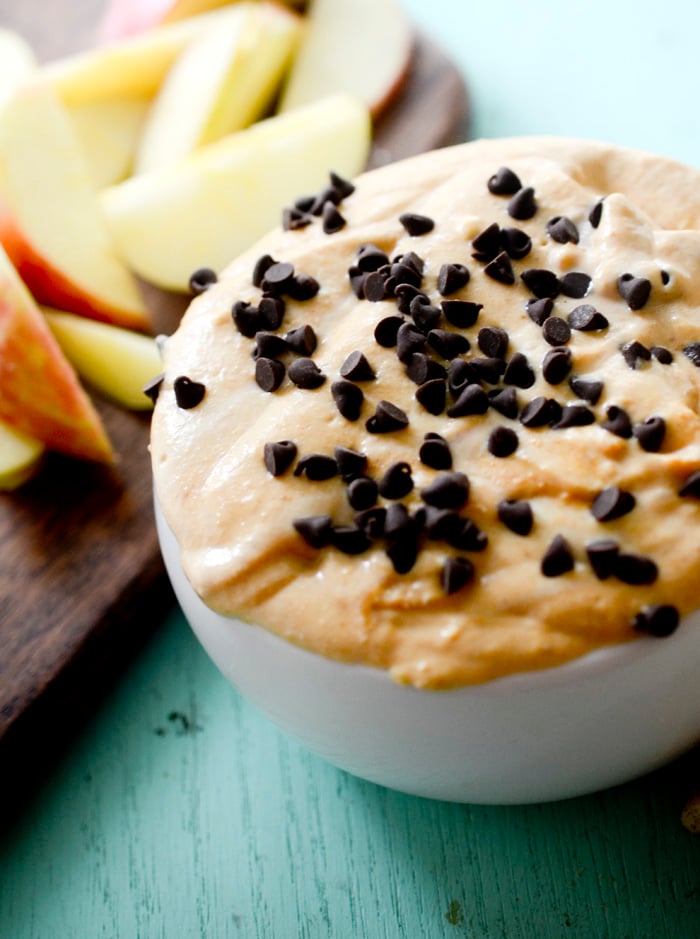 Ingredients
1 cup of fat free ricotta cheese
8 ounces of low fat cream cheese (room temp)
1 cup of powdered sugar
1/2 cup canned pumpkin
1 tsp vanilla
1 tsp cinnamon
Instructions
In a medium sized bowl, mix together all the ingredients with a hand mixer until well blended. Serve with apples, or low fat graham crackers.
Nutrition info calculated using an online nutrition label generator.
Notes
Points Plus: 2 (1 to 2 tablespoons)
only includes dip
SmartPoints: 3
Nutrition
Serving Size:

16

Calories:

78

Sugar:

8.16

Fat:

4.2

Saturated Fat:

1.60

Carbohydrates:

10.12

Fiber:

.2

Protein:

3.09