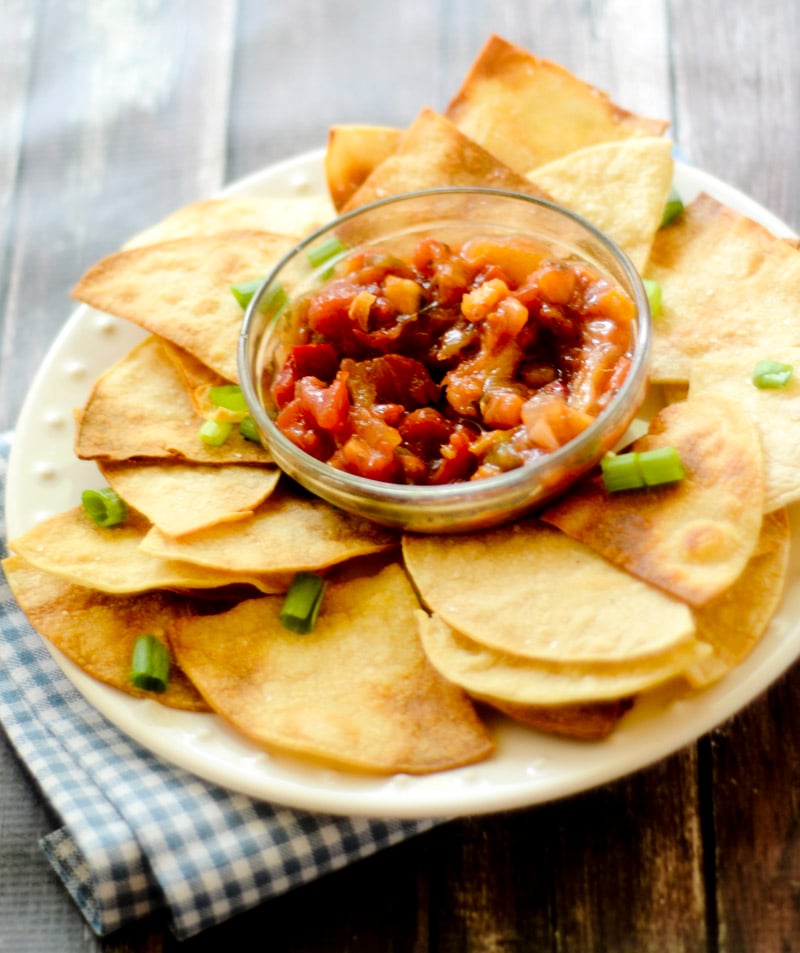 These homemade baked tortilla chips are made with corn tortillas and take only 8 to 10 minutes to bake in the oven!
Today, I decided that I'm going to see if I can stop buying clothes for a whole MONTH. My closet has got to the point where there's no more room left for hangers on it anymore. (Must get bigger closet) Some of my friends already know this, but my favorite store in the whole wide world is White House Black Market. Some of you are probably thinking, but aren't they expensive?! Not when you wait until they have 25% off clearance item sales. I never buy stuff full price there either. In fact, my whole entire closet is pretty much from that store. I love their clothes because they aren't cheaply made like Forever21 (sorry for Forever21 fans) and you can turn something you wear on a casual day and make it into an evening night out. Let's not forget their dresses either, omg. They have this instantly slimming line where the dresses make you look super thin and I just want to buy every single maxi dress at that store. Everyone always compliments too whenever I wear something from that store. I'd post some pics of me all dressed up in their clothes but I don't really have much. So yah, I'm going to see if I can stop myself from buying clothes for that long. It will be hard, but I can do it! Ok, enough about clothes, if you want to follow my fashion board on pinterest click here.
I've been wanting to utilize my fridge  because I'll buy something at the grocery store, and just forget about it the next week. Like for instance, a bag of lettuce. By the time I want to use it or remember it, the lettuce has gone bad. My plan for that is to already have a recipe planned out, or just find a recipe to use it up before it goes bad. It's kind of fun to come up with recipe ideas by just looking in the fridge and seeing what you have. Right now there is flour tortillas, cheese slices, and hotdogs in my fridge and I was thinking it would be fun to make pigs in a blanket.
These corn tortillas have been in my pantry forever. What could I make with these? I know, baked chips. At work, all day long, I had taco mac and cheese on my brain. This is what happened instead. Baked tortilla chips are so easy. You cut the corn tortilla chips into four triangles, lay them out on a baking sheet, and spray them with cooking spray. Sprinkle some salt on them if you wish and then bake them in the oven at 400 degrees for about 8 to 10 minutes. I like mine a little golden brown on the sides. Use them to make nachos. That is what I did.
Homemade Baked Tortilla Chips
Ingredients
12 corn tortillas
salt
Cooking Spray
Instructions
Preheat oven to 400 degrees.
Cut the corn tortillas into 4 equal parts. Repeat for the remaining corn tortillas or just stack them all together and cut them into equal parts.
Lay them out on a baking sheet so they aren't overlapping. Spray the chips with cooking spray and sprinkle with salt.
Bake them in the oven for 400 degrees for about 8 to 10 minutes.
Notes
Weight Watcher Points Plus: 4
Divide chips equally among 4 people
Nutrition Information
Serving size:
4
Calories:
157
Fat:
2.1
Carbohydrates:
32.1
Fiber:
4.5
Protein:
4.1