I love, love, love candied grapefruit slices at the candy store. The orange slices are just as good, but I really like the grapefruit slices. They are really sweet and have a distinct grapefruit taste. And guess what?! they aren't hard to make either!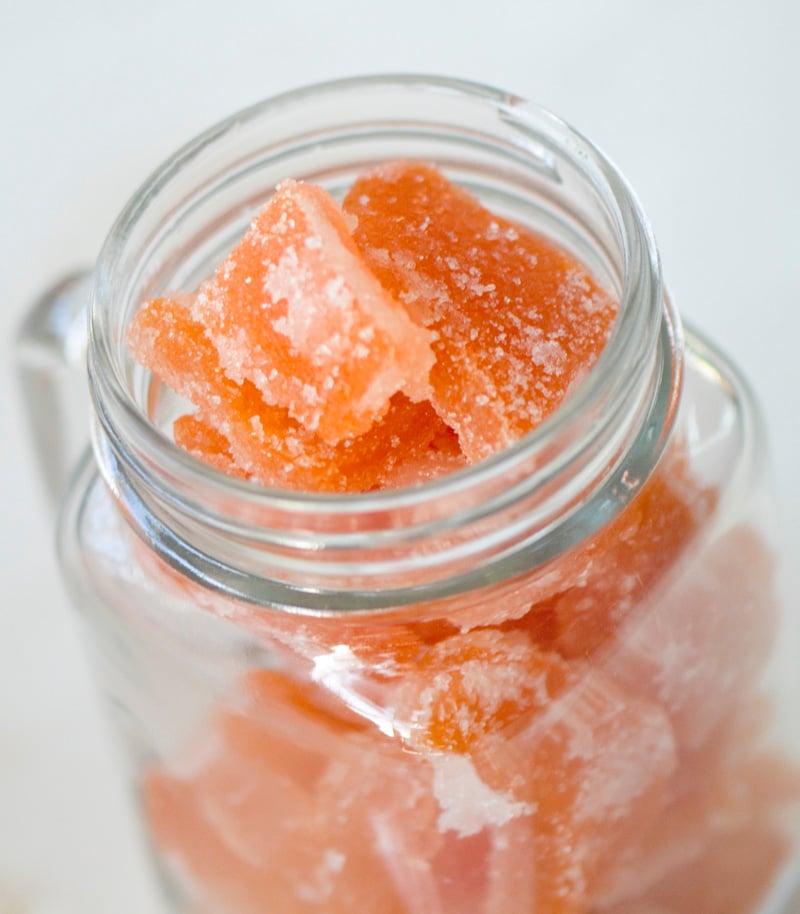 I made these grapefruit slices while cleaning my kitchen. Every time you boil the grapefruit slices, you have to strain them to get the bitterness out of the slices. The last time you boil the slices in a lot of sugar and water for 30 minutes. Then you strain them one last time and dip them in sugar. Doesn't sound too difficult right? Can you see why I made these while cleaning my kitchen? I really wish I had decent lighting in my kitchen in order to show you the steps. Maybe I can set up some kind of rig in my kitchen with my new tripod that I got for Christmas.
Speaking of Christmas, it was pretty good for me this year! Everyone knows how much of a bacon freak I am and my brother also ended up getting me 3 1/2 pounds of bacon from a butcher where he lives. Also got this cool bacon ornament from my friend and a sign that says bacon makes me happy! It does too!
At first the grapefruit slices were kind of bitter. Ben tried one too and he didn't like them. The next day however, it was like they totally transformed into the grapefruit slices that the candy store has. I let my friends try them and they loved them.
Ingredients
2 large grapefruits
4 cups of sugar
4 cups of water
1 cup of sugar for covering the slices
For directions and step by step pictures please visit Tablespoon!