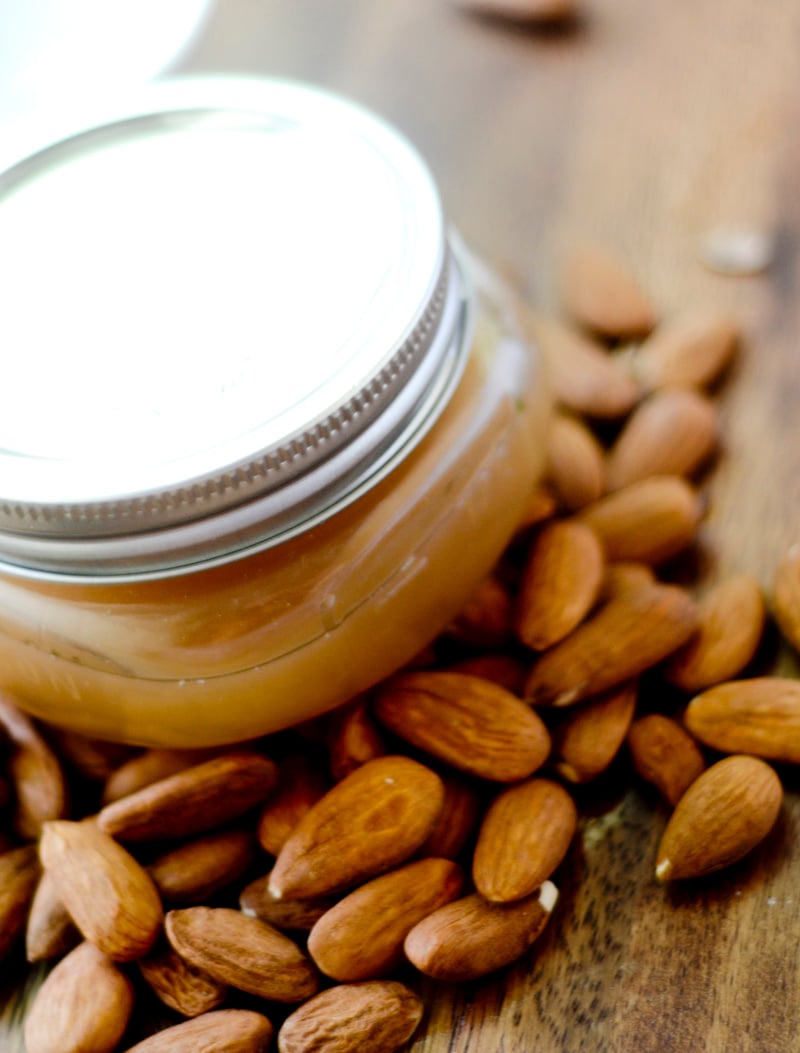 Homemade Almond Extract is super easy to make at home and only requires 2 ingredients. Vodka and Raw Almonds.
Ok, people. I'm going to admit something to everyone. I'm not a fan of Country Western music. HOWEVER, ever since I've watched the Billboard Music Awards and Luke Bryan sang Play it Again…… I can not get enough of that song. It's pretty much the only country song I've been listening to. It's not that typical country Western song where they're singing about depressing love stories. Sometimes I even start singing and that part is scary. Now that's off my chest. Phew!
I was able to find raw almonds in the organic section of my grocery store, but not the peeled raw almonds. That is the reason why my almond extract looks kind of like a tanish color in the picture. If you can find peeled almonds without the shell, use that instead and your Almond Extract will look clear. I'm not too worried about mine turning a brown color because it goes inside baked goods pretty much anyway, and you won't be able to see it once it's added in there right?
Almond Extract is probably my favorite extract. I think I like it most because of it's smell. It's really good to flavor frostings with, put in fresh cherry pie, make homemade cookies, the sky is the limit.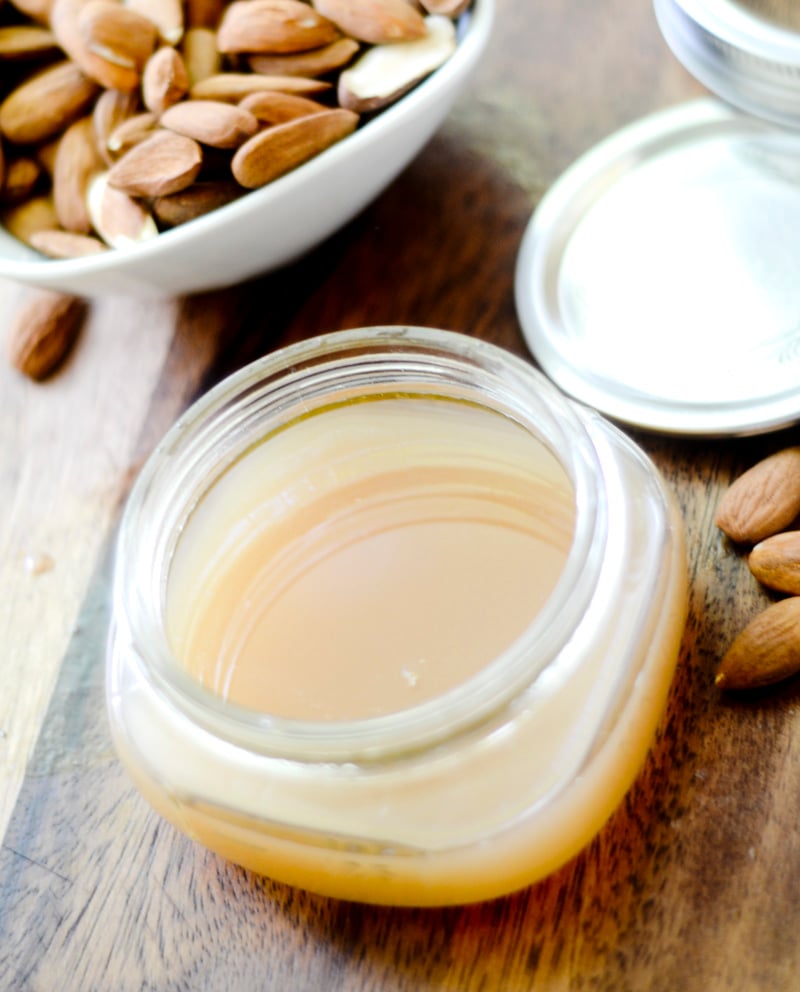 DIY: Homemade Almond Extract
Ingredients
12 whole raw almonds (skinless)
16 oz. vodka
16 oz. dark glass bottle with tight-fitting lid
Instructions
Drop the almonds into the bottom of the your dark glass bottle.
Pour the vodka over the almonds and fill to the top of the bottle. Put the lid on and close tightly.
Place the vodka and almond mixture in a cool and dark place, like a pantry or garage, and let the mixture sit for 2 months.
hake the mixture every 3 to 5 days for the entire 2 month period. Do not remove the lid.
Recipe from : http://www.ehow.com/how_5365668_make-almond-extract.html