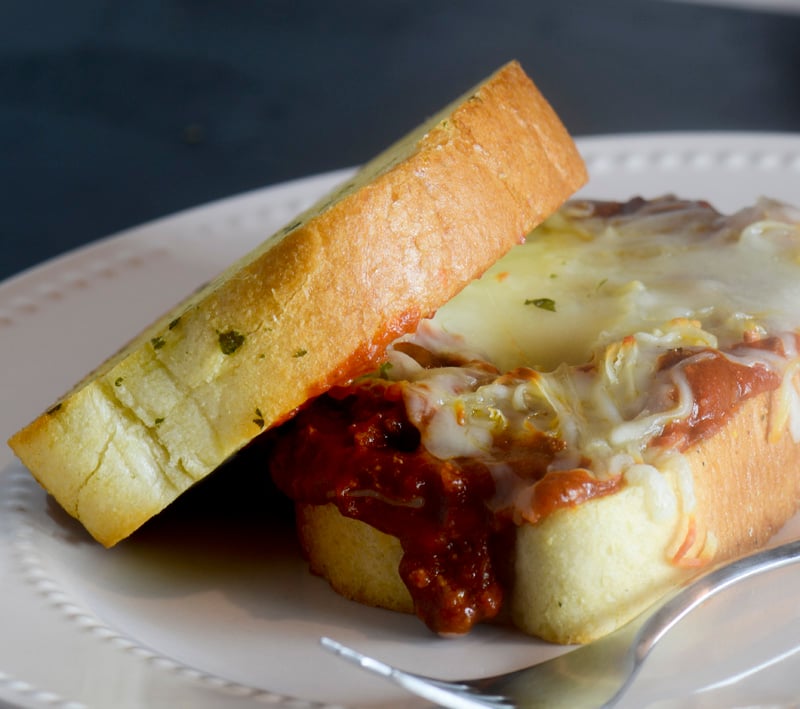 `On Saturday night it was Spaghetti Saturday. There was left over meat sauce and so I decided to make these Italian Sloppy Joes that I saw on the Pioneer Women's website. That is such a genious idea and they were really delicious. I always have left over garlic toast too so they were so easy to make! Try these whenever you have left over spaghetti sauce. I did not use the Pionner Women's recipe but the spaghetti sauce recipe that my mom always made for me and brother. I'll post that recipe for everyone.
I can't believe Thanksgiving is in two weekends! That is crazy. I am in charge of bringing the alcoholic beverage and I'm going to bring a smoked turkey breast. Been wanting to try smoking a turkey since I got my smoker and for a drink I'll probably bring a fruity Sangria.
Italian Sloppy Joes
Ingredients:
6 slices of Garlic Bread
Leftover Spaghetti Sauce
1 cup of mozzarella cheese
Directions:
Bake garlic bread according to package and keep the oven on after you've baked the garlic toast. Place about 1/2 cup of leftover meat sauce on top of the garlic bread and sprinkle with cheese. Bake the sloppy joes in the oven until the cheese has melted or until the sauce has warmed up enough.