Christmas Cookie Bars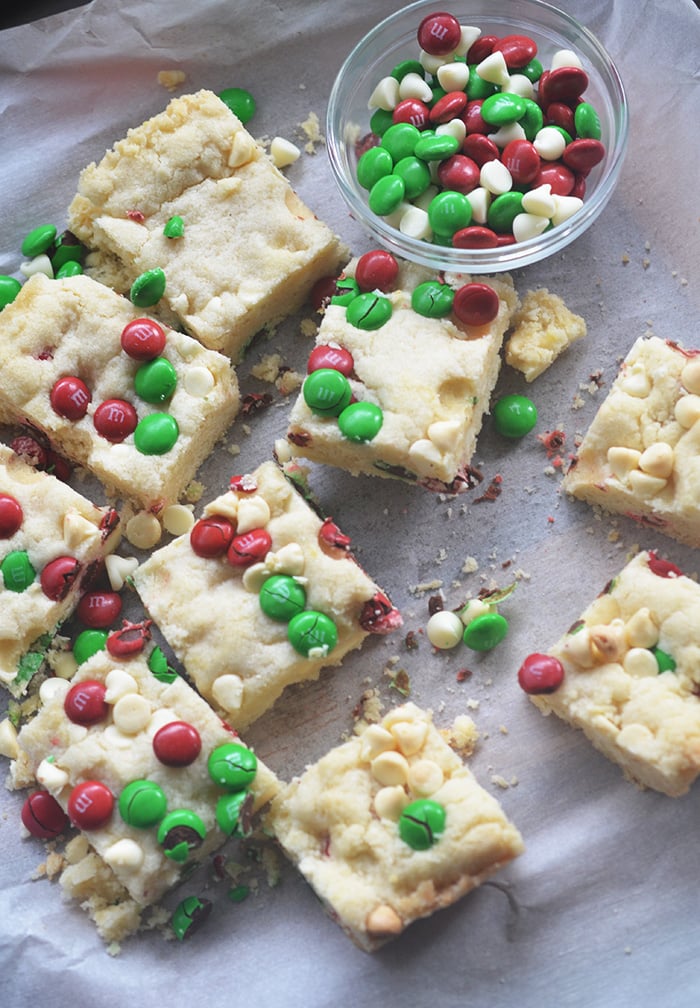 1 pouch (1 lb 1.5 oz) Betty Crocker™ sugar cookie mix SAVE $
½ cup unsalted butter, room temperature
1 egg
1½ cups of red and green M&Ms
½ cup of white chocolate chips
Heat oven to 375°F. Line 9-inch square pan with cooking parchment paper or spray with cooking spray.
In large bowl, beat cookie mix, ½ cup butter and the egg with electric mixer on medium speed until a soft dough forms. Press dough in bottom of pan.
Add in m&ms and chocolate chips to cookie dough and stir.
Bake 25 to 30 minutes or until golden brown. Cool completely, about 30 minutes.