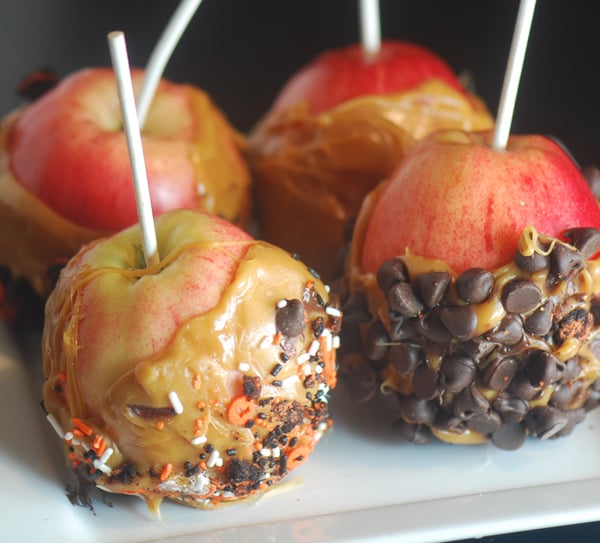 Crock pot caramel apples. The recipe may seem really easy to make, considering the fact that there's only one ingredient that you have to melt in the crock pot. However, it's kind of hard to dip the apples and make sure the apples get all evenly coated with caramel goodness. Also, the caramel tends to harden quickly so you have to work fast in order to get any toppings on the caramel. It takes about a good hour on high for it all to melt.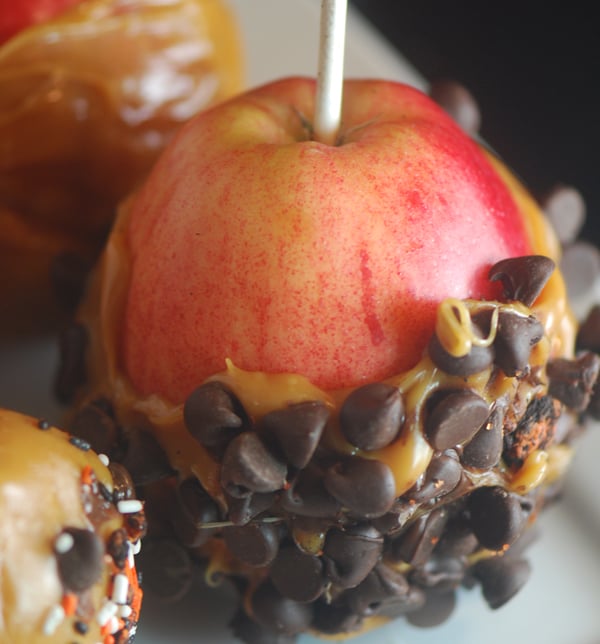 When I was dipping the apples one of the sticks ended up falling out so make sure the sticks are in the apple pretty well.  Use whatever topping you want to or no toppings at all. I think next time, I might try making my own caramel.
Oh yah, and since people really seem to like the Weight Watcher recipes, I'm going to try and start posting more. Maybe even try to come up with some of my own. I've been slacking on those recipes. Sorry!
Ingredients from A Year of Slow Cooking
Caramel candies
caramel w/ popsicle sticks
apples (one bag of caramel makes 4 large apples)
nuts/sprinkles
2 T water
The Directions.
Use a 1.5 quart or larger crockpot—I used a 4 quart.
Unwrap all of the caramel, and add them and 2 tablespoons of water to the crockpot. Cover and cook on high for 1 to 2 hours, checking every 20 minutes or so. The caramel is ready when it is shiny and can be stirred easily.
Put the popsicle sticks into the apples by the stems. Use a spoon to ladle the caramel over the apple, and swirl to completely cover the whole thing. Dip into chopped nuts or sprinkles if desired.
Let cool on parchment paper or Release foil.