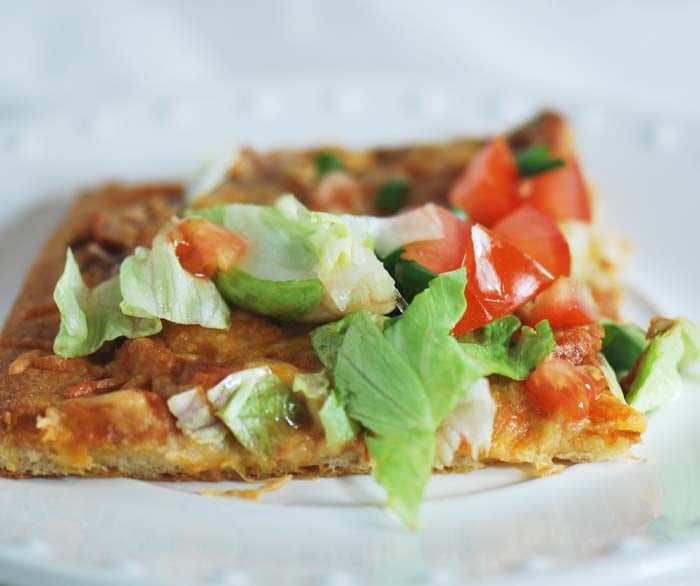 I really love those store bought pizza doughs you can get from Pillsbury. I used that to make this pizza. If you like Mexican food then you'll really like this. This pizza has fat free re-fried beans, salsa, cheese, lettuce, tomatoes, and green onions. You can top it with fat free sour cream or guacamole but that wold be more points.
I've been eating a lot of re-fried beans lately and just can't seem to get enough of them. Ortega is my favorite brand, and I like to buy the fat free kind. The grocery store where we normally shop at has their own brand of re-fried beans with nearly not enough flavor in them. They're very bland.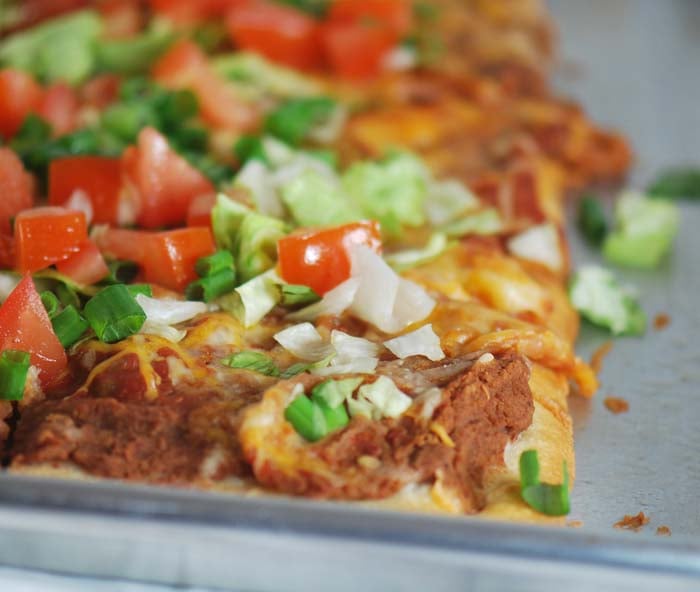 Servings: 9 ( cut into 9 equal pieces)
Points Plus: 5
Jenna's Weight Watcher Recipes
Ingredients
10 oz pizza crust
3/4 cup of refried beans
3 tablespoons of fat free salsa
2 tablespoons taco seasoning
1 1/2 cups of reduced fat mexican cheese blend
1 cup of ice berg lettuce
3 tablespoons of chopped scallions
1 cup of diced tomatoes
1. Preheat Oven to 400 degrees.
2. In a bowl mix together beans and taco seasoning. Spread onto pizza leaving about 1/2 inch
for the crust. Next spread 3 tablespoons of salsa on top of the beans and then layer on the
cheese.
3. Bake at 400 for 15 minutes or until the crust is golden brown. Layer on lettuce, tomatos,
and scallions. Serves 9 people.