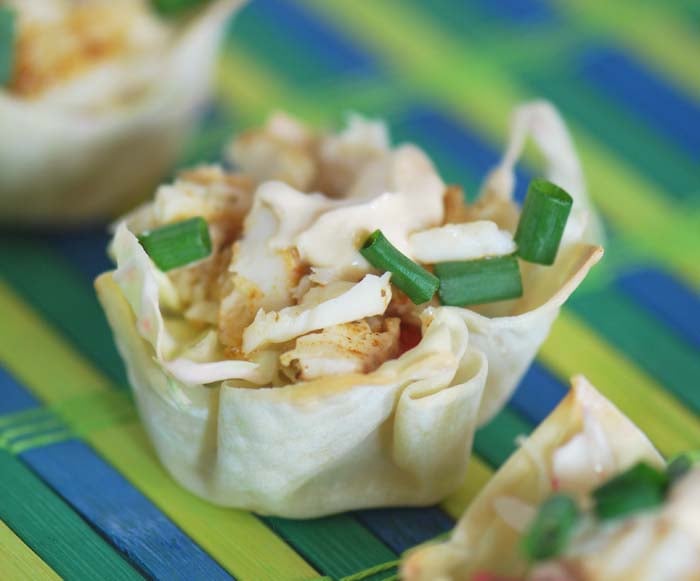 You know it wasn't going to be long before you saw someone make a fish taco cupcake. I don't like the term cupcake because it really isn't a cupcake. The taco isn't baked with anything like flour, eggs or salt, so I prefer to call them cups. This is a really fun appetizer and if you're still on the prowl to find something to make for the Super Bowl this weekend, you should give it a try. You can basically use your favorite fish taco recipe and just sub the shells with wonton wrappers. I prefer tropical fruits with fish tacos like mangoes, pineapple, or avocado but since the only fruit we had in the house were blood oranges, I decided to use those. Wonton wrappers are so versatile you can do anything with them pretty much. Still want to try making baked egg rolls.
I'm leaving for Jamaica on Friday, but don't worry. I'll be updating my blog with pictures during the week of what we eat there, drinks we have and whatever other picture I feel like posting. I'm so pumped, I can't wait!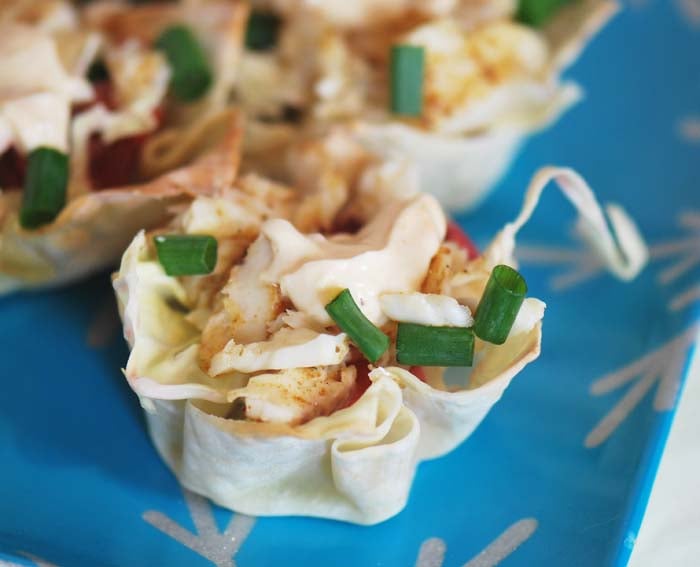 Fish Taco Cups inspired by Giada De Larentis
Servings 10 (one cup)
Calories 66 | Fat 1.36g | Carbohydrate 7.72g | Fiber 0.8g | Protein 5.78g
Ingredients
Jenna's Weight Watcher Recipes
2 3 oz tilapia filets
old bay seasoning
10 wonton wrappers
2 cups of cabbage mix
2 tablespoons of green onion
1 blood orange, diced
2 teaspoons of chipotle en adobe sauce
lemon juice
1 tablespoon light mayonaise
2 tablespoons of light sour cream
salt & pepper
1. Place wonton wrappers into 12 cupcake tins. Bake at 375 for 10 – 15 minutes or until
crispy. Spray with cooking spray to get crispy if needed.
2. Heat a non stick skillet. Sprinkle fish with old bay seasoning or whatever your favorite fish seasoning is. Cook fish until they're white in the middle.
3. In a bowl combine cabbage, blood orange, and green onion.
4. In another bowl combine chipotle sauce, mayonaise, sour cream, a dash of lemon juice.
Season with salt and pepper, just a dash of each.
5. Layer taco cups with cabbage mix, fish, and then sauce. Enjoy!