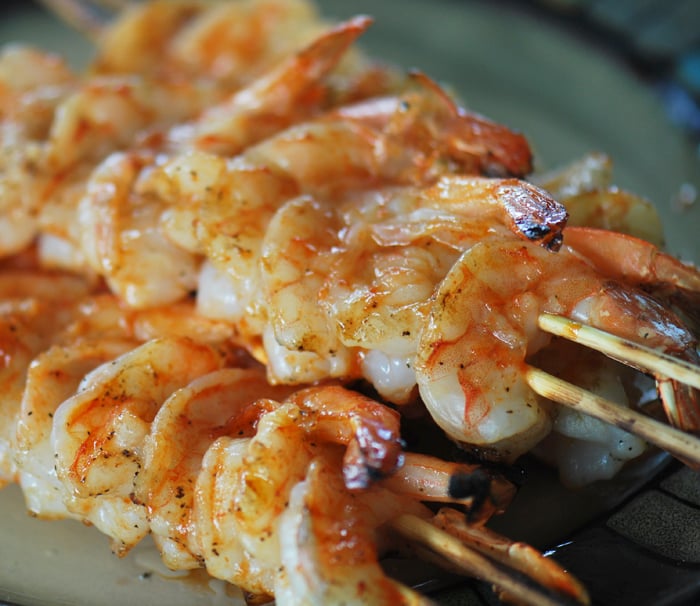 Oh siracha, I think I'm in love with your spicy goodness. If you don't have this stuff in your pantry yet, you should go and get some. It's really great for marinades. Mix it with some honey and use it as a glaze for grilling.
This recipe I found in Martha Stewart's magazine. I haven't been really pleased with her Every Day Food one. Sometimes, she'll have good recipes in there, and sometimes she doesn't. Although, I'm pretty darn sure she isn't the one coming up with the recipes. She probably has slaves working for her, in her kitchen. Try this marinade the next time you grill outside on top of shrimp or chicken! Use skewers, so that you don't have spend a lot of time flipping the shrimp too.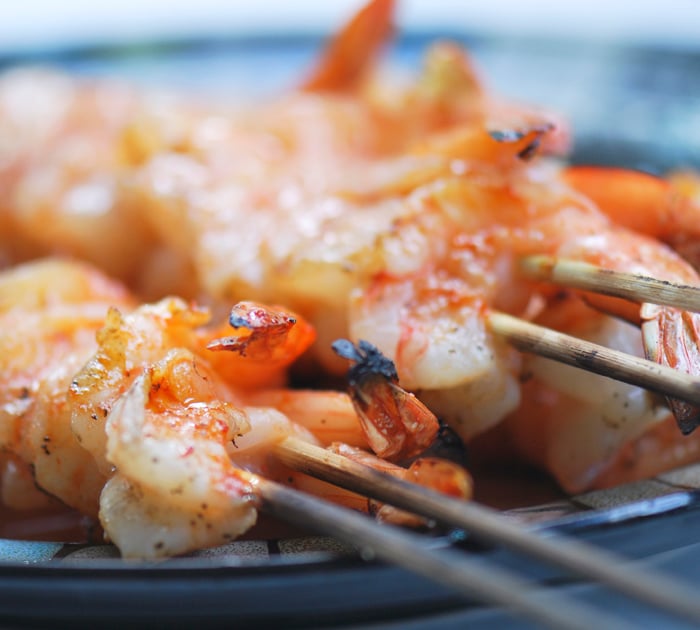 Calories: 225, Fat: 3g, Protein: 31 g, Carbs: 19, Fiber: 0
Servings: 6
Points Plus: 6
Recipe from Martha Stewart
Ingredients
2 pounds of extra jumbo shrimp
1/3 cup of honey
2 tablespoons Siracha
salt and pepper
Wooden Skewers
Oil for grilling
Directions:
1. Salt and pepper peeled and deveined shrimp and place on wooden skewers. Brush with oil.
2. Meanwhile, while you're waiting for the grill to fire up…. Mix together honey and Siracha.
3. Place shrimp on the grill and cook for 2 to 3 minutes on each side. Brush each side with the glaze
until done. Shrimp should be pink. Enjoy!