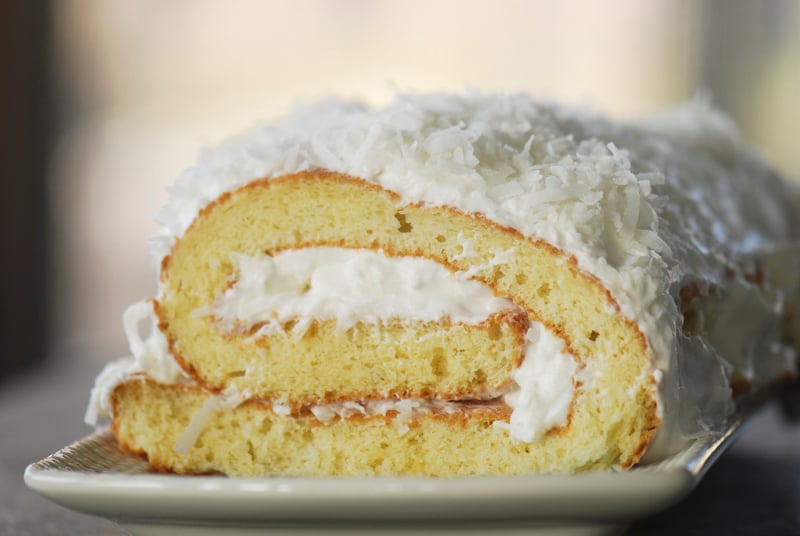 This damn cake roll was so hard to make. Took me three times to get it right. The buttercream frosting was the hardest part. Every time I tried making the buttercream frosting it ended up curdling. So, I've decided that this cake would be best made with a cream cheese frosting and then add in the rum for flavoring. I tried it with a whipped cream frosting and the frosting was light. It didn't hold up the cake roll very well. The cake ended up flattening back out again. It still looks like a layer cake though. Oh yah, and make sure you're using the right size pan. The first time I tried making this roulade, the pan wasn't no where near big enough. Guess I should have measured the sides huh?
I really liked this cake. It's made of mostly eggs and hardly any flour at all. The eggs you beat together until they form stiff peaks and then fold the rest of the batter into the egg whites. It would look really elegant at the Christmas dinner table or on New Year's Eve. I found this recipe in Food Network magazine.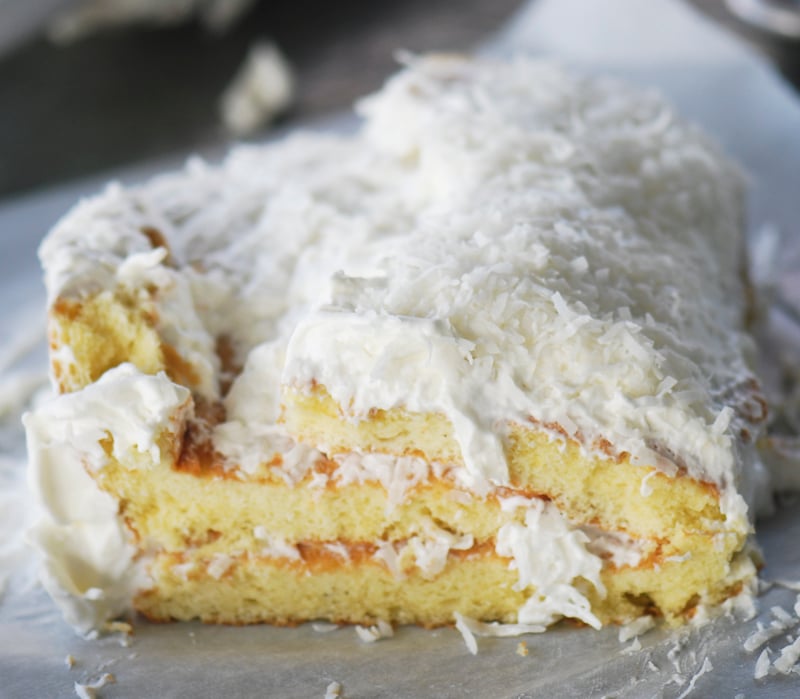 This is what happened to the cake after I tried moving it. Who cares what it looks like, if it's still edible right? At least I got one good shot.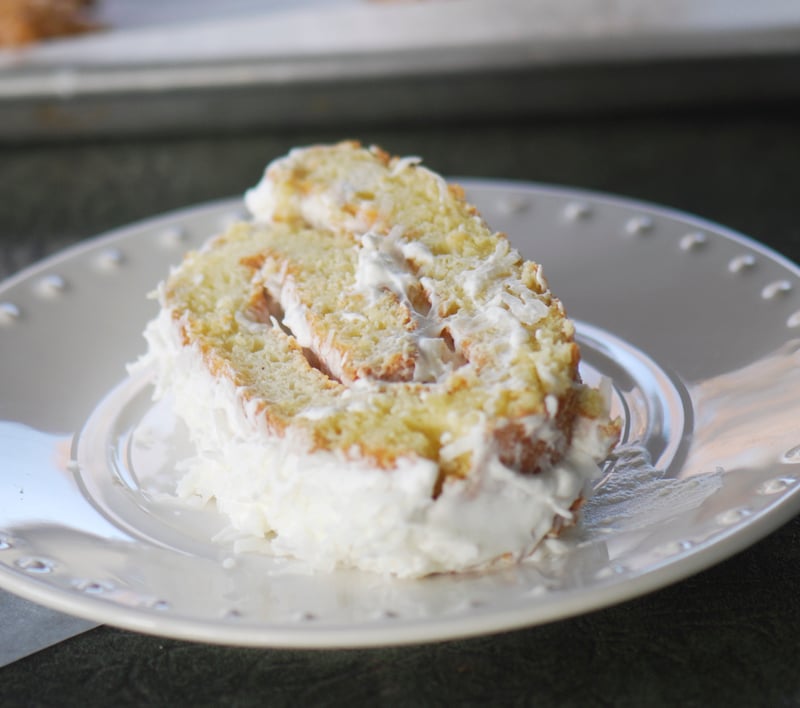 Recipe from Food Network Magazine
[gmc_recipe 6059]