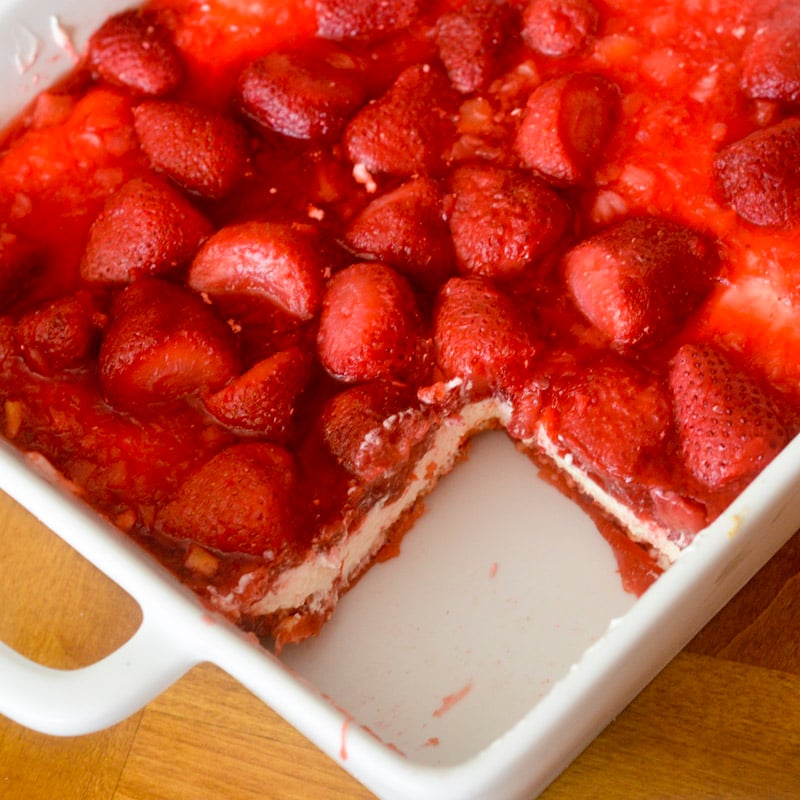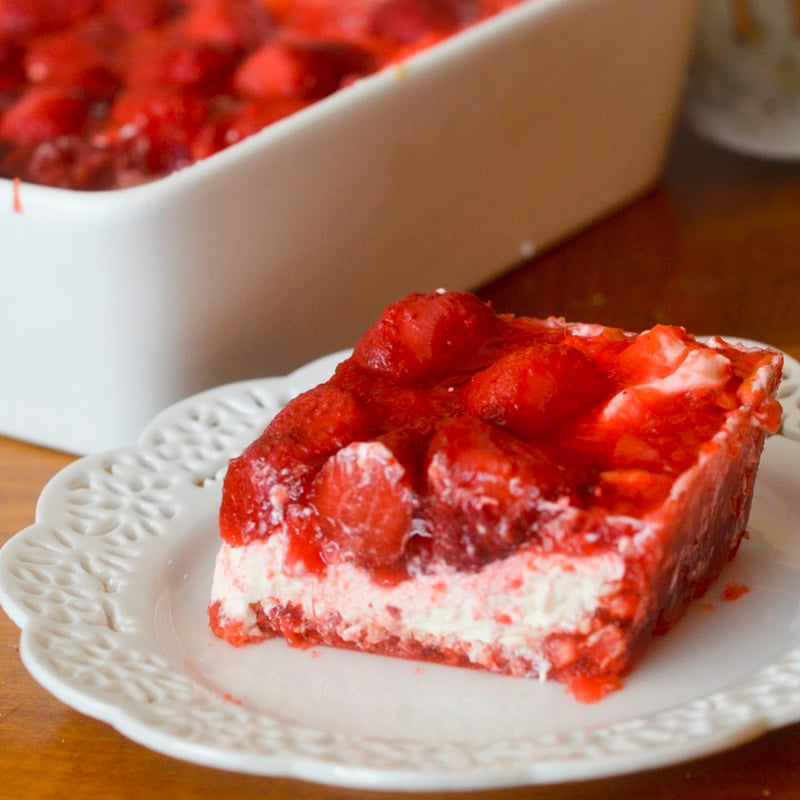 Happy Easter! Here is another great recipe to take to an Easter get together.
Re-posting this recipe! Going through some of my old recipes and taking new pictures for them. For some reason when I transferred my domain over some of my images from 2011 got lost in the transfer.
This looks like an easy recipe to make but with the jello being poured on top of the cream cheese mixture all the jello kind of just seeps to the cream cheese. It still looks nice though. No matter what happens to this recipe, I don't think you can mess it up, and it will still taste good. If you want to lighten up this recipe use 1/3 less fat cream cheese,  light or no fat cool whip and less butter than what this recipe originally calls for! Your family will love it!
Print
Strawberry Pretzel Salad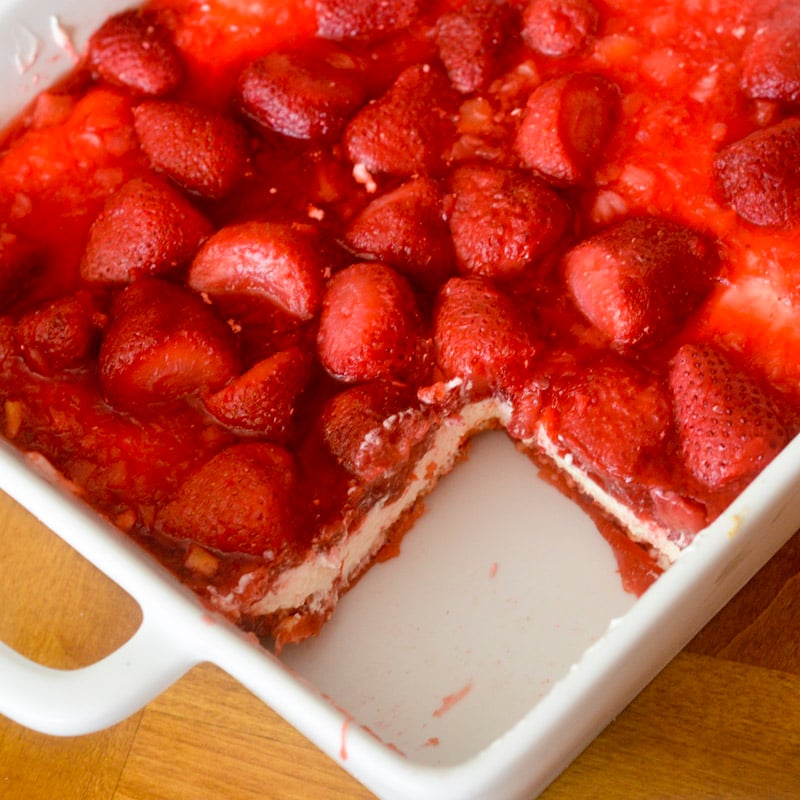 Ingredients
Crust:
2 cups crushed pretzels (You want small pieces, but don't pulverize them in a food processor.)
3/4 cup melted butter
3 tablespoons sugar
Filling:
1 (8-ounce) package cream cheese
3/4 cup sugar
1 (8-ounce) container whipped topping
Topping:
2 (3-ounce) packages strawberry gelatin dessert mix (you can use sugar free if you'd like)
2 cups boiling water
2 (10-ounce) packages frozen strawberries
1 (8-ounce) can crushed pineapple
Whipped topping or whipped cream, to garnish
Instructions
Preheat oven to 400 degrees F.
For the Crust: Grab a medium bowl, add the pretzels, butter and 3 tablespoons of sugar, and mix them together. Press this mixture into a 9 by 13-inch pan. Bake for 7 minutes. Set aside to cool.
For the Filling: In a mixing bowl, beat together the cream cheese and 3/4 cup of sugar. Fold in the whipped topping, and spread over the cooled crust. Refrigerate for at least 2 hours, until well chilled.
For the Topping: In a small bowl, dissolve the gelatin in boiling water, and allow to cool slightly. Add the strawberries and pineapple, and pour over the cream cheese mixture. Refrigerate until serving time.
Serve slices with a dollop of whipped topping.
Adapted from Paula Deen (via "Paula's Home Cooking," Food Network)