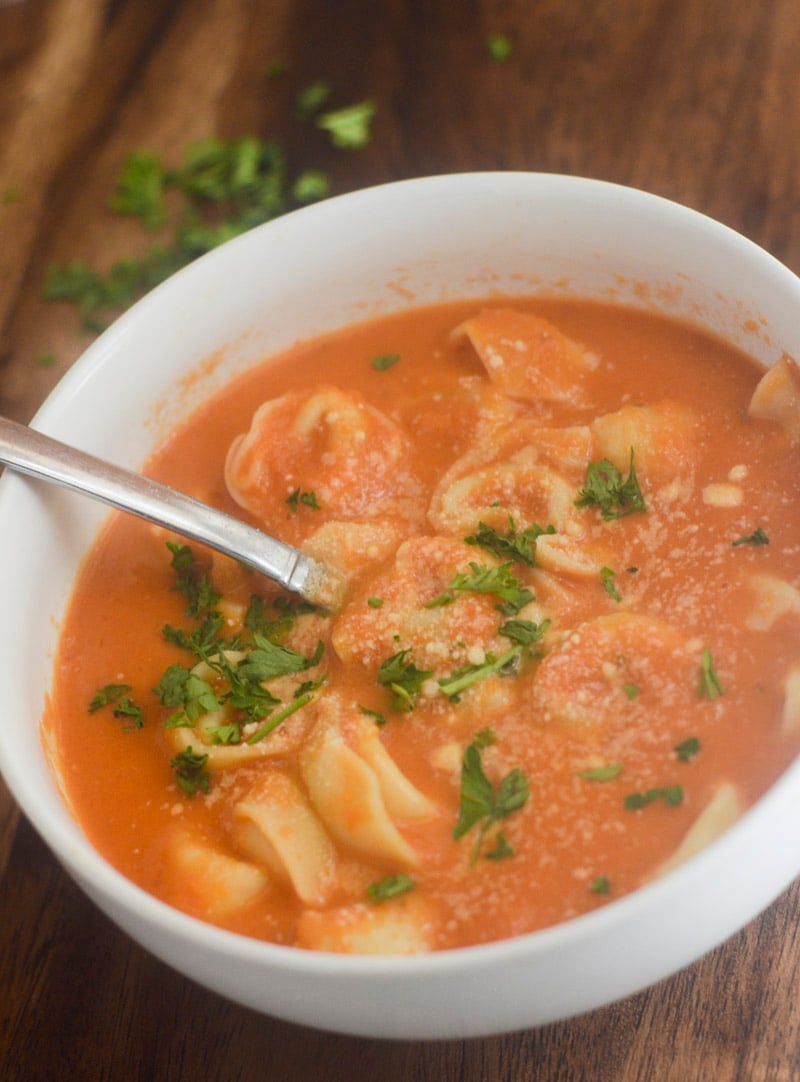 Happy Saturday! This morning I got up before 7am and put everything in the crock pot to make this recipe before spin class. I've had a very productive morning before 9am. Got lunch/dinner ready and got my exercise in.
I've been trying to eat healthier and counting calories using myfitnesspal. It's getting easier and I'm starting to learn how much calories I can eat in a day. I've been also trying to do more cardio lately. I've been stuck in this gym rut and I just finally got out of it this week. I haven't been going at all. Maybe once a week at the most. This week I managed to get there 3 times. That's been a record for me! If there is ever a zombie apocalypse, I can just hop on my bike and ride away from all the zombies.
I also want to start utilizing my slow cooker more, but the thing about slow cookers is that they make A LOT of food. There is just two people living in this house and two dogs. Most crock pot recipes make enough food to feed an army. I had to cut this recipe down to 3/4s and used my mini crock pot. The original recipe calls for 3 28 ounce cans of whole tomatoes and just one of those is enough for 2 people. Serve this yummy soup with some grilled cheese for lunch. It's a good base soup for just tomato soup if you don't like tortellini. It's my favorite stuffed pasta.
Print
Slow Cooker Creamy Tomato Tortellini Soup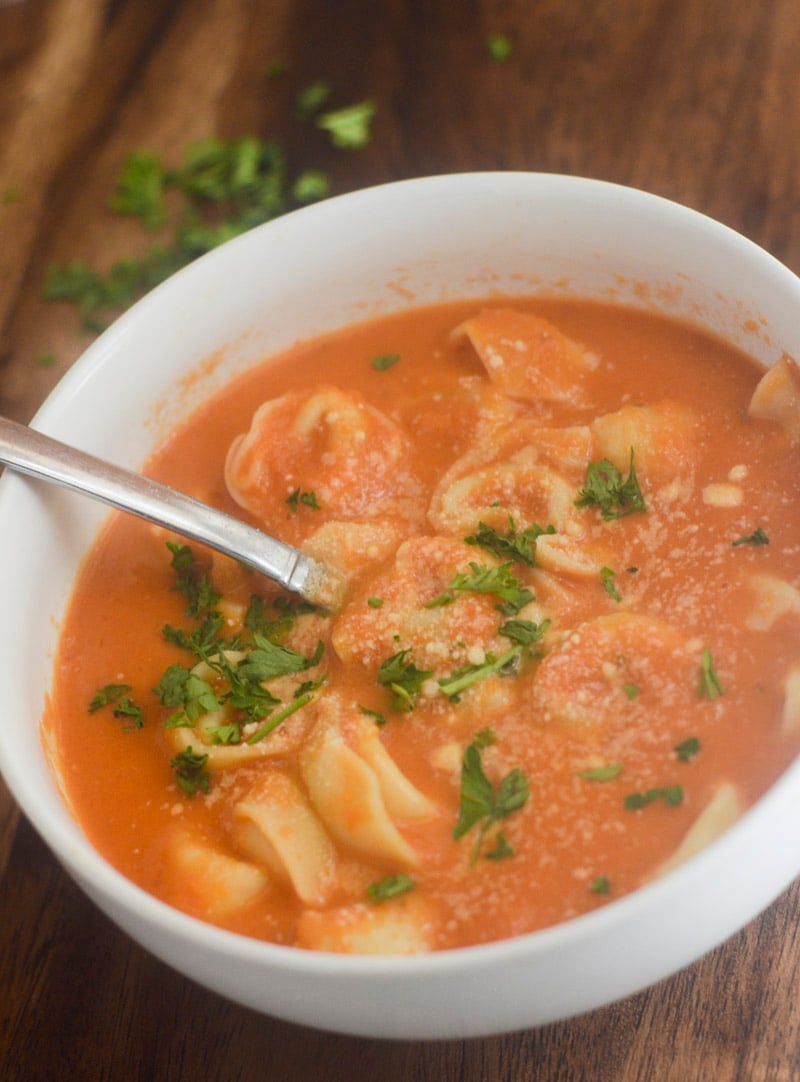 Ingredients
Ingredients
1 3/4 cup diced carrots (3 medium)
1 3/4 cup diced yellow onion (1 large)
2 Tbsp olive oil
5 cloves garlic, minced
3 (28 oz) cans whole Roma tomatoes
1 (32 oz) carton vegetable broth
1/3 cup chopped fresh basil, plus more for garnish
2 bay leaves
1 Tbsp granulated sugar
Salt and freshly ground black pepper, to taste
16 oz refrigerated three cheese tortellini
3/4 cup heavy cream
Instructions
Heat olive oil in a large skillet over medium-high heat. Add carrots and onion and saute 3 – 4 minutes, add garlic and saute 1 minute longer. Pour mixture into a 6 or 7 quart slow cooker along with tomatoes, vegetable broth, basil, bay leaves, sugar. Stir and season with salt and pepper to taste. Cover slow cooker and cook on LOW 6 – 7 hours or HIGH 3 – 3 1/2 hours.
Remove bay leaves then puree mixture well with an emulsion blender (or carefully in small batches in a blender. If your slow cooker doesn't keep all the moisture in well while cooking, you may need to add in 1/2 cup water or so at this point so the soup isn't too thick). Stir in tortellini, cover and cook on HIGH heat 15 minutes longer (or until heated through). Reduce heat to warm, stir in heavy cream. Serve topped with parmesan cheese and fresh basil.
Notes
Recipe adapted from Cooking Classy
Smart Points: 10
You can leave out the heavy cream and use a low fat milk which will bring it down to 8 smart points.
Makes 8 servings