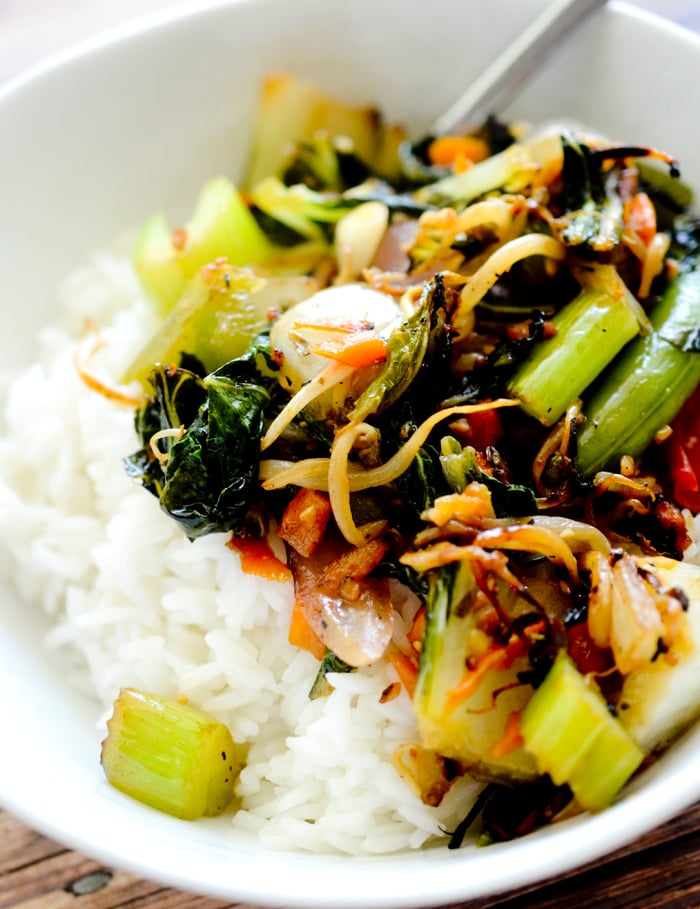 Check out all these vegetables! This is a new thing for me. Veggie Stir Fries. This weekend, I discovered my grocery store has pre chopped and ready vegetable kits. Some were for salsas, stir frys and other things. I like this idea because I buy
vegetables and never seem to use them before they go bad. Plus, you're getting a serving of vegetables in.
This is probably the easiest and fastest dinner I've ever made. Just measuring ingredients and cooking some rice. Here's the recipe.  Thumbs up to pre-cut vegetables and not having to buy a ton of them and cutting them up yourself!  I found the vegetables in the produce section of my grocery store.
Print
Veggie Stir Fry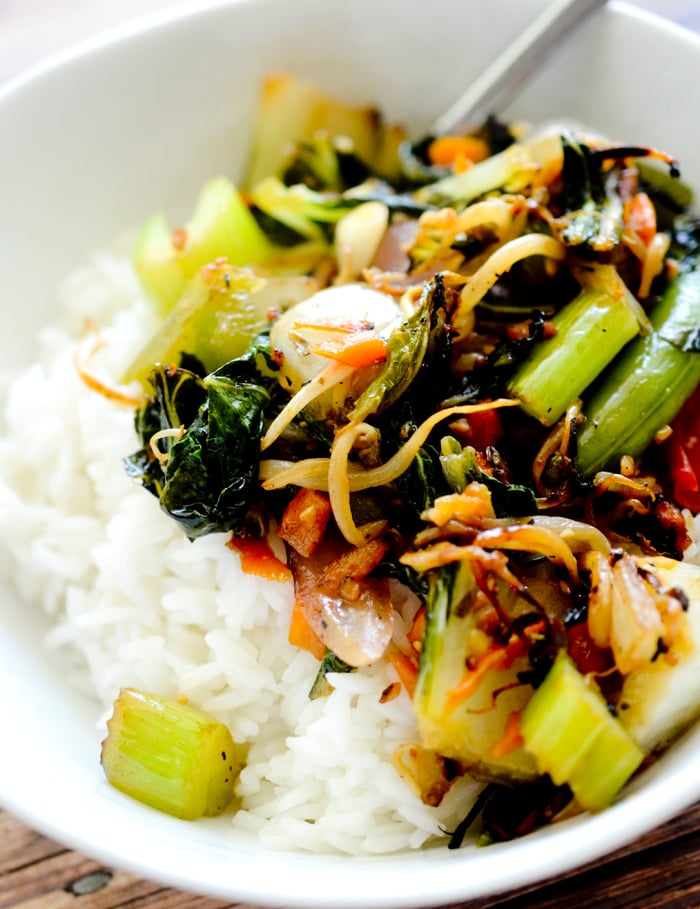 Ingredients
Vegetable Marinade
1 tablespoon peeled, minced garlic
1 1/2 teaspoons soy sauce
1 teaspoon cornstarch
1 teaspoon peanut or vegetable oil
1 teaspoon Shaoxing wine or dry sherry
1/4 teaspoon kosher salt
1/4 teaspoon freshly ground black pepper
2 tablespoons Fish sauce
2 tablespoons Shaoxing wine or dry sherry
2 tablespoons peanut or vegetable oil
2 cups of pre chopped stir fry vegetables. The one I found had bean sprouts, snap peas, peppers, onions, celery, and some green vegetable such as kale in it. Use whatever is your favorite vegetables for stir fry.
Steamed Rice
Instructions
For the stir-fry:
Place the fish sauce and Shaoxing wine or sherry in a small bowl and stir to combine; set aside.
Heat a 14-inch flat-bottomed wok over high heat until a bead of water vaporizes when dropped in the pan. Drizzle 1 tablespoon of the oil around the perimeter of the wok and add the reserved vegetables. Cook undisturbed until the veggies. I cooked mine until the onions started to caramelize and turn brown.
Serve with steamed rice.