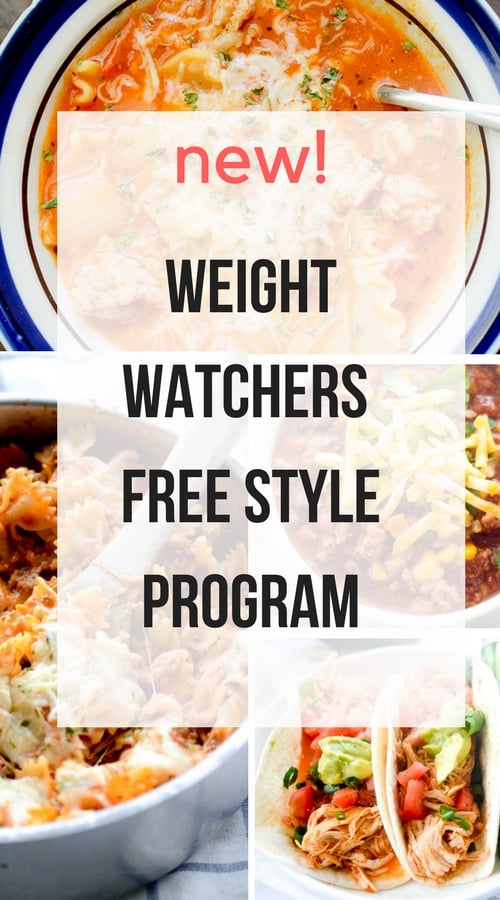 A couple weeks ago, I heard about the new Weight Watcher Free Style program on this Facebook page I'm a part of called Weight Watchers: Recipes & Tips. I share my recipes on that page as well. My first thought was oh great, another new plan. That means I have to go back and edit all of my recipes again. (you do what you got to do) Weight Watchers updates their program every 2 or 3 years it seems, it was bound to happen sooner or later right? At least one thing I liked about it was the smart points calculations are still the same for figuring out recipes. YAY.  I'm really excited to go through some of my recipes and see how much lower in points some of them will be now. Especially my soup recipes.
What has changed? Lean proteins are now zero points! Yay. Here is an updated list of all the new zero point food items.
New ZERO Point Food List (FREE STYLE)
Boneless skinless chicken breast
Boneless skinless turkey breast
Ground lean chicken
Ground lean turkey
Thin sliced deli chicken breast
Thin sliced deli turkey breast
All fish and shellfish (this does not include smoked or dried fish)
Canned fish that is packed in water or brine (i.e. canned tuna or canned salmon in water)
Tofu and smoked tofu
Quorn fillets, ground Quorn, and Quorn pieces (meat substitute)
Eggs
Nonfat plain regular and Greek yogurt
Plain soy yogurt
Fresh, frozen, and canned beans and lentils that are packed without oil or sugar (Lentils, chickpeas, black beans, pinto beans, kidney beans, split peas, soy beans, and more)
Fresh fruit and veggies are all still 0 points.
How many Smart Points do I get on Free  Style?
Some of you will be bummed when you find out your daily smart points allowance is  7 points lower than what it used to be.  That is what I've been reading on the group board). Just think of all the 0 point food and healthier choices you will be making once you start the new Free Style program!  In the next week or so your Weight Watchers App or whatever you use to calculate points should be updating with your new daily smart points allowance. You could eat 0 point foods for breakfast, lunch, and dinner and then spend more points on snacks in between meals. This plan is so much more flexable to work with now!
What I like about the new Free Style Plan
If you don't own an Instant Pot I would definitely get one now. I just recently got an Instant Pot and one of the reasons I got one was to start cooking healthier. They can cook zero point foods such as eggs, fish, and yogurt in minutes. If you have frozen chicken on hand and never took some out just place it in the Instant Pot and it will be done in less than 10 minutes! I've been trying to eat less meat and seeing beans and lentils are 0 points now that is pretty great!
After I'm done with 14 days of Christmas be on the look out for new recipes that are low in points and meal prepping recipes to get you started on the New Free Style Program. Also more healthy recipes that include Instant Pots.