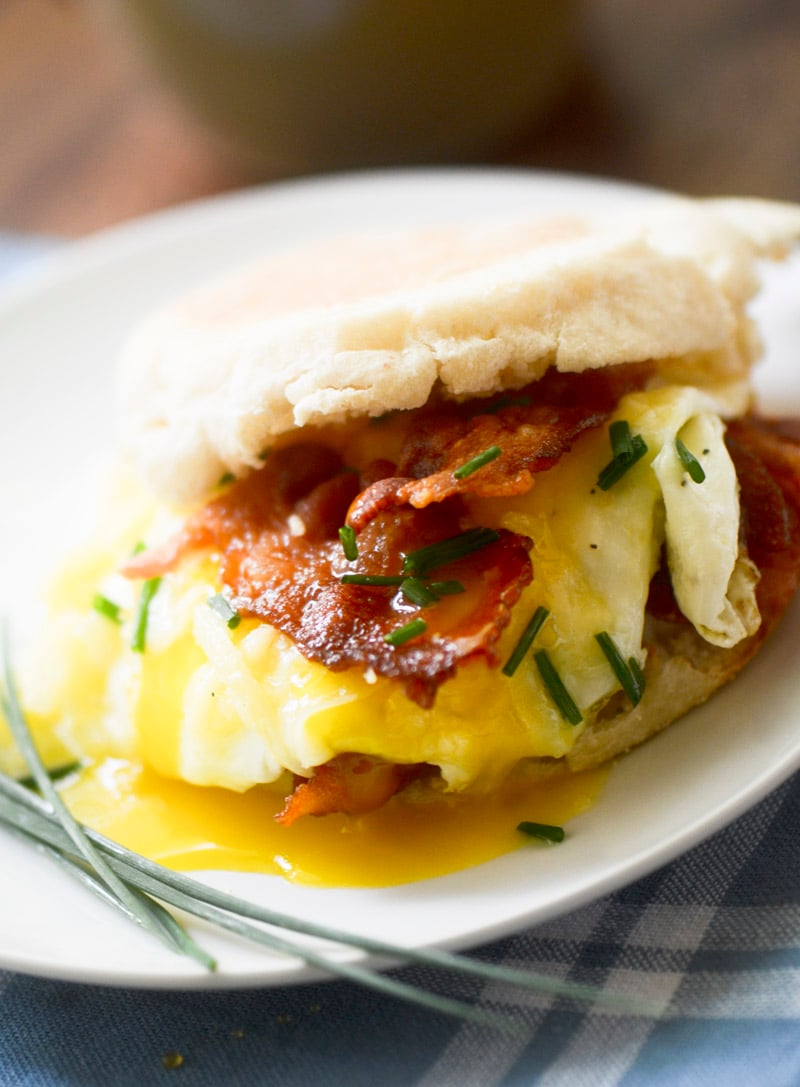 This week has been lasting FOREVER. Does anyone else feel that way? The time feels like it has just stopped on some days, and the only way to make it through the day is buy buying some Halloween candy at the grocery store. Yep, already have bought my first bag and I couldn't help myself. The store likes to do this sneaky thing where they have this display of fruits right by the deli check out and right next to the fruit is bags of Halloween candy. Yikes. I'll probably end up going through a couple of bags by the time that actually gets here.
I just love breakfast. I think it's the best meal of the day. I sometimes eat breakfast for lunch and for dinner. Scrambled eggs are so easy to make and so are breakfast sandwiches. Ahh breakfast sandwiches. I could live off them. These are fancy pants breakfast sandwiches only because they have Gruyere cheese on them. I splurged and got some the other day when I was at Sam's. I like my yolk extra soft so that I can dip my sandwich into the egg yolk that oozed all over my plate. These are filling and super yummy. Melted Gruyere cheese on top of a soft cooked egg and some bacon on top. in the middle of toasted English muffin is like Heaven.

Print
Bacon, Egg, and Gruyère Breakfast Sandwich
---
Scale
Ingredients
1

English Muffin - toasted

2

slices of cooked bacon

2 tablespoons

of gruyere cheese

1 tsp

of chopped chives

1

large egg
pepper to taste
---
Instructions
Cook the egg on a skillet however you like them. While the egg is cooking toast the muffin.
After the egg is done place the cheese on top and let it melt. Place the bacon on top of the cheese.
Place the egg, cheese, and bacon in the middle of the English muffin with some chopped chives. Enjoy .
---
Notes
myWW points: Blue Points: 6; Green Points: 8;  Purple Points: 6