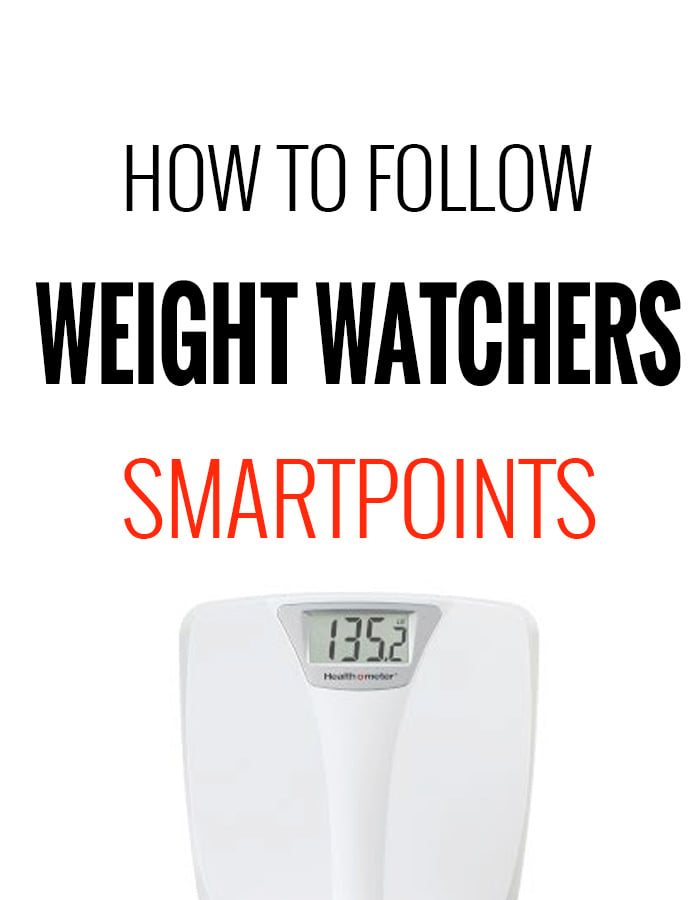 Updated: 10/19/2017
I must apologize. When I first wrote this post way back when the new smart points system came out there wasn't any type of free online calculator to figure out how many smart points you get in a day. There was one for the previous points system Points Plus though. In order to figure out how many smart points you get you can go to the Weight Watcher homepage and sign up. The first 10 pounds are free. Otherwise, the suggested app you can download on your phone or computer is called iTrackBites which is only $3.99 for the app. The app will tell you how many smart points you get and allow you to track your food on there.
*Note If you join Online Plus plans now, the first 10 pounds you lose are free. So, I'd say join now to see how many smartpoints you get a day and decide whether or not you want to keep on going after the first 10 pounds! It's up to you.
Tips on how to Follow the new Smart Points:
Points Calculations (Make sure you are tracking correctly!:
For Points Plus, Weight Watchers always used a special calculation that was based off of carbohydrates, protein, fat, and fiber. With the new SmartsPoints program, Weight Watchers is now using a calculation based off of fat. SmartPoints are calculated using calories, saturated fat, sugar, and protein.
Saturated fats are higher in points. Lean protein has fewer points than a protein with higher fats.
Fruits and vegetables are still considered zero points. Foods high in carbs are still the same, so they will be pretty high. Figures right? Don't eat that dessert.
Eat more lean protein and zero point foods!
When you blend or puree zero point fruits the points values is more.
2. Please eat your weeklies!
Your first couple of weeks will be hard since this is a huge calorie deficit. When I was doing 30 smart points a day, I also calculated the number of calories I was eating in a day and it was only around 1200. This is a HUGE calorie deficit for most people first starting off on the plan and this is why they fail. They are used to eating the same calories from what they ate before and that is why you're starving to death. My maintenance calorie intake was around 2000 to 2300 calories daily and I was tracking this and not losing a single pound for a whole month. I slowly started to take off 500 calories from that and the weight came off and this is why I recommend you to eat your weeklies and spread them out throughout the week.
500 calories off of 2300 calories a day is 1800 to 1900 calories a day. That's more reasonable than say 1200 is not? Would you rather eat 1800 calories a day and still lose weight or 1200 calories and be sad and starving all day? Something to think about.
Oh yeah, and the number of weeklies you get also depends on the number of smart points you get.
3. Do not have cheat days.
Picture this. You are eating 1200 calories each day and the weekend hits. Oh man, I get to have a cheat day finally. That cheat day turns into 2 days and you're eating over 2500 calories on each day. Your weigh in day comes and you didn't lose a thing. I wonder why?
4. Find your favorite foods but better substitutes for them.
One of my favorite foods is ice cream. Ben and Jerry's has around 600 calories per pint or even higher! Halo Top ice cream has 300 to 350 calories per pint and contains less sugar and higher amounts of protein!
5. Exercise.
Start moving. Get that Fitbit you always wanted or find a new gym class to go to. My favorite gym classes are Circuit Training and Zumba. Go on more walks.
And that's it, Good luck on your new weight loss journey or lifestyle change. Depending on whatever you like to call it. 🙂
For more yummy Weight Watcher recipes just click on the link for Weight Watcher Recipes at the top of the page!
SMARTPOINTS recipes listed here will update all of my points plus to SmartPoints gradually, just please be patient. 🙂