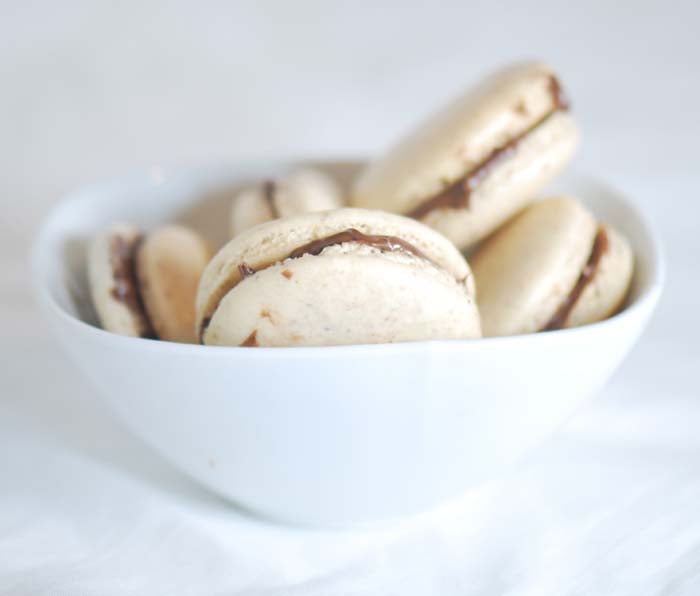 I'm proud to report, that I finally made a successful batch of french macaroon cookies. This made me so happy tonight! I used the recipe that I used before, but did some different things. I'm curious to find out how many points plus these cookies are since it's a meringue cookie and those are pretty low in points. Stay tuned for points plus values!
1. I bought my own almonds and processed them in the food processor until the almonds looked like flour.
2. I also used the food processor to blend the almonds and powdered sugar mixture together. It's good to have my food processor finally back again! The blade was broken on it for the longest time and we finally replaced it.
3. I baked them at a different temperature. At 300 degrees they were actually done at 18 minutes and at 275 they just wouldn't get done.
4. You can fill these with whatever pretty much you like. We have leftover ice cream toppings and Nutella. Those seem to work great. I have this dark chocolate mint fudge topping and I think, I'm going to try that next time. Chocolate macaroons with mint fudge in the middle? Sounds pretty good to me.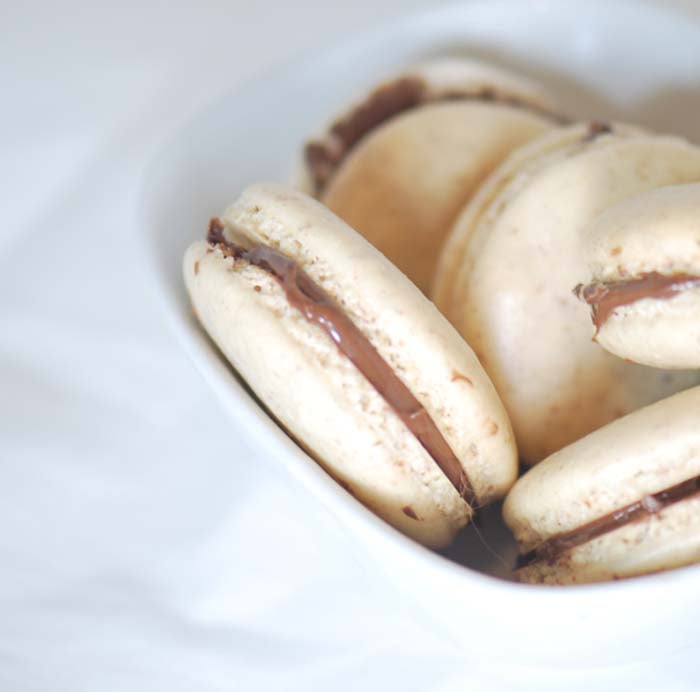 Ms. Humble's Scatter Plot Macarons (her ingredients)
Print
I did it! French Macaron success!
---
Scale
Ingredients
120g almond meal
200g powdered sugar
100g egg whites
30-35g granulated sugar
food coloring gel
---
Instructions
In a food processor blend almonds together until it forms a flour consistency. Measure and weigh out powdered sugar and almonds on a food scale. Process the almonds and powdered sugar together (about 5 pulses).
Beat egg whites until stiff peaks form and gradually add in sugar. There should still be stiff peaks once the sugar is added.
Fold in the almond flour and powdered sugar mixture in the egg whites a little at a time. The batter should be kind of thick. Fill a piping bag with the cookie mixture and pipe little circles about the size of a quarter onto a baking sheet with parchment paper. I like to use those silicon mats. Bake at 300 for 18 minutes.
---