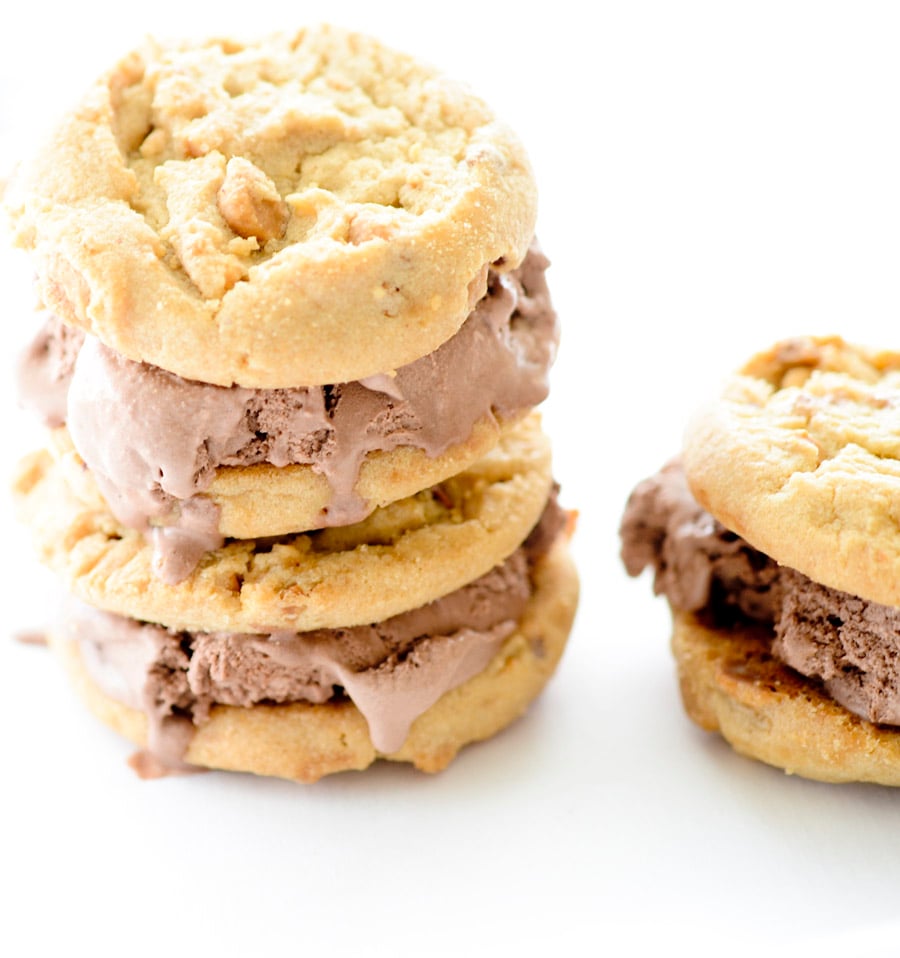 Do you ever go on Reddit? I have been reading that a lot lately, since I can no longer access Pinterest at work. I know, sad times. They use a very old outdated version of Internet Explorer, which they refuse to upgrade. My homework assignments lately for school always say to keep your browsers fresh and updated because technology is ALWAYS changing. Reddit has a sub reddit called Food, and it gives me bad ideas. One day, I was reading about how someone took peanut butter sandwich cookies and they made an ice cream sandwich out of it  with chocolate ice cream. The thread had exploded because of the misleading name. It's very amusing and it made me chuckle at work, like reddit always does. I also like reading Ask Reddit, because people post some very thought provoking questions on there.
These Peanut Butter cookies can be homemade or store bought. I secretly bought some at the store even though peanut butter cookies are super simple to make at home.
I mentioned in a previous post that I went to a cupcake decorating class over the weekend and it was really fun. We ended up being able to decorate 12 cupcakes and bring them home. They taught us how to make little fondant flowers, roll out fondant, and how to pipe different frosting patterns on to cupcakes. We made a nest, grass, and just a swirl frosting. I have to remember that for grass the tip number was 233.  These pictures were taken with my Windows phone so sorry if they aren't up to standards. I took some other pictures but the image turned out to be pretty poor quality when I tried to load them on here.
Print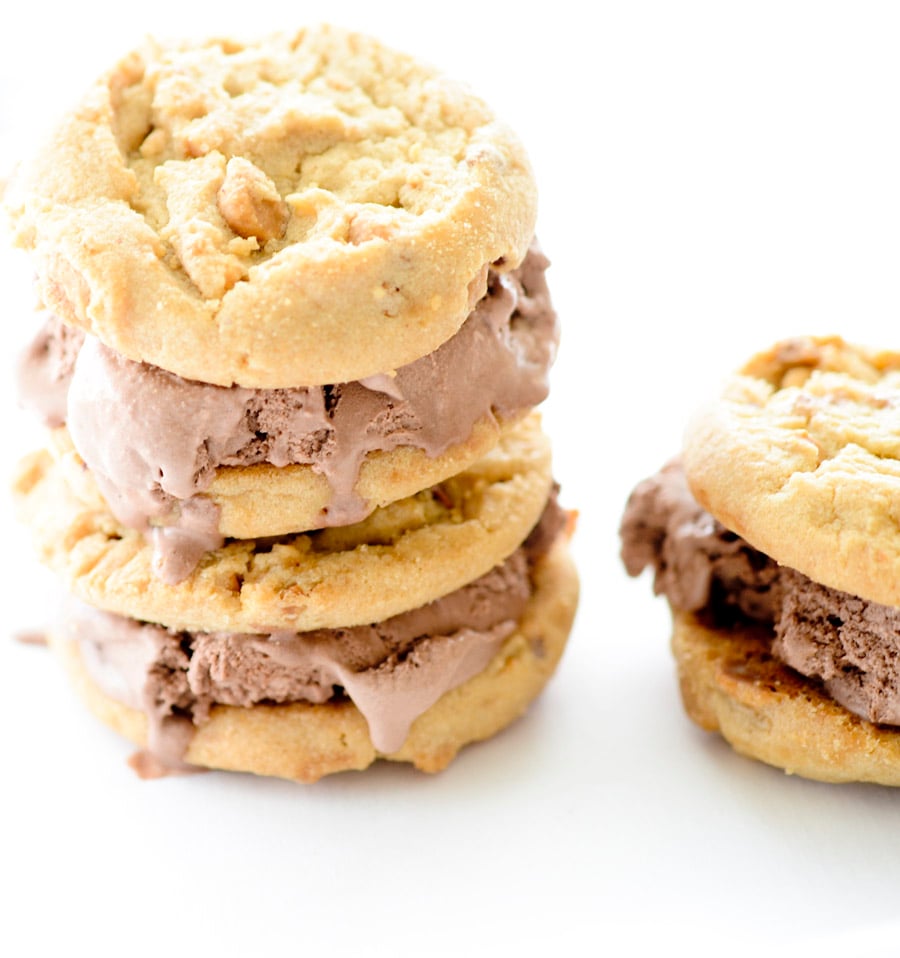 Peanut Butter Chocolate Ice Cream Sandwich Cookies
---
Scale
Ingredients
1 cup

(

2

sticks) unsalted butter, room temperature

1 cup

smooth peanut butter

1 cup

sugar, plus more for sprinkling

1 cup

packed dark-brown sugar

2

large eggs

2 1/2 cups

all-purpose flour

1 teaspoon

baking powder

1/2 teaspoon

baking soda

1/2 teaspoon

salt
Chocolate Ice Cream
---
Instructions
In the bowl of an electric mixer fitted with the paddle attachment, cream together butter and peanut butter until smooth. Add both sugars and continue to mix until smooth.
Add eggs, one at a time, mixing well after each addition. In a large bowl, whisk together flour, baking powder, baking soda, and salt. With the mixer running, add flour mixture in two batches, mixing well after each addition. Continue mixing until a dough forms. Form dough into a ball and wrap with plastic wrap; refrigerate until firm, at least 4 hours.
Preheat oven to 350 degrees. Line a baking sheet with parchment paper. Roll dough into 1 1/2-inch balls. Place on prepared baking sheet about 2 inches apart. Press down on each dough ball using the tines of a fork, once vertically and once horizontally, to make a crosshatch pattern on the cookies. Sprinkle with sugar and transfer to oven. Bake 14 to 16 minutes, rotating baking sheet once during baking. Let cool completely.
Place 1 scoop of ice cream on the bottom side of 12 cookies. Top with remaining cookies to form sandwiches. Serve immediately or wrap individually using plastic wrap. Keep frozen up to 1 month.
---
Notes
Feel free to use store bought peanut butter cookies. 🙂
Makes 24 Cookies
Nutrition
Calories:

240

Sugar:

17

Fat:

13

Saturated Fat:

6

Unsaturated Fat:

2

Trans Fat:

0

Carbohydrates:

28

Fiber:

1

Protein:

4