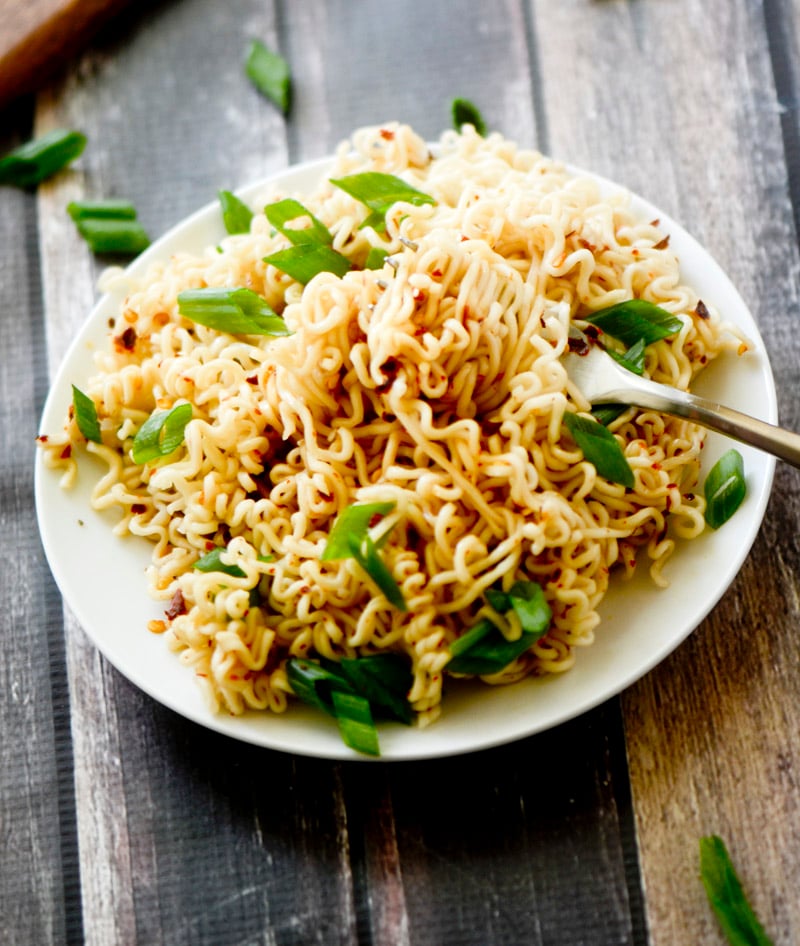 If I was at Hu Hot Mongolian Grill, and had to rate this by flames on a hot scale, this would definitely be a 5 out of 5. These noodles were HOT, HOT, HOT.  But super good. My mouth was burning for a good 3 minutes and I'll probably end up with heart burn tonight.  I'm going to add some more honey and soy sauce the next time I make these and maybe some vegetables and protein.
If you've never been to Hu Hot Mongolian Grill before, it's this Asian noodle restaurant where you get to pick what type of noodles, protein, sauces, and veggies go into your dish. It's fun to try their different kind of sauces they have there and normally I like to get the spicy ones. Then you can watch the chefs, cook your noodles, vegetables, and protein on this large grill.When I go there, I like to load my plate with ramen noodles, zucchini, carrots, bean sprouts, chicken, peanuts, green onions, and at least 5 different ladles of sauces. That is what the sign above the sauce has anyway and there's so many to choose from. All of them have a flame rating depending on the scale of hotness it is. So good!
It's definitely been awhile since I've cooked ramen noodles. The spice packets that they come with are good, but are so bad for you cause they're loaded with sodium. Sorry to bother you with nutritionist info, but there is 875 mg of sodium just in one of those spice packets. Thatt is pretty much a whole days worth of sodium intake. Not good. It's fun to make your own sauces for noodles though and cut back on the sodium. You can find Low Sodium soy sauce at the store, and that is what I normally get.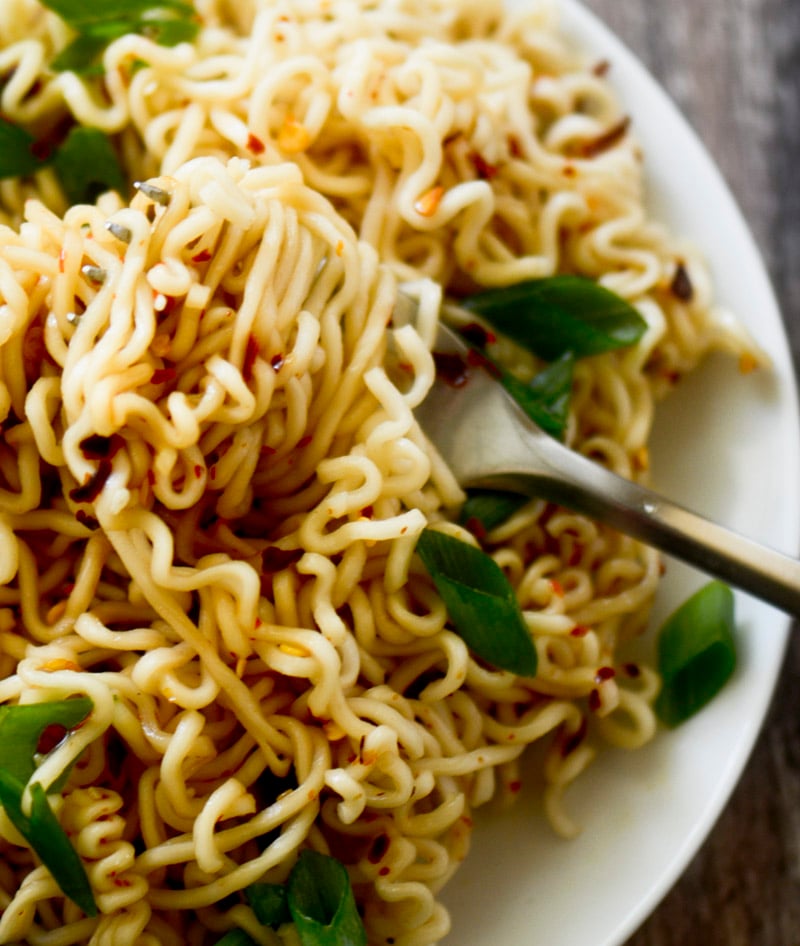 Print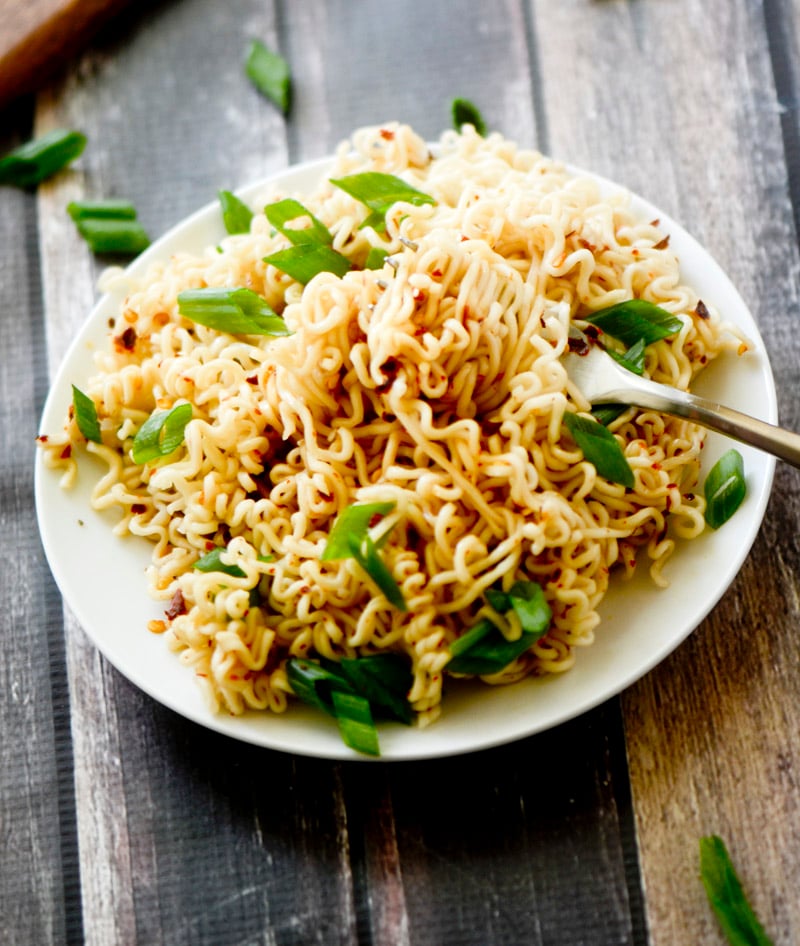 Ramen Noodles with Spicy Korean Chili Dressing
---
Scale
Ingredients
1

brick of ramen noodles (discard the seasoning packet)

1 Tbsp

Spicy Korean Chili Seasoning

1 Tbsp

soy sauce

1/2 Tbsp

sesame oil

1 tsp

rice vinegar

1/2 tsp

honey or agave nectar

1

green onion, green part only, chopped
---
Instructions
Cook the ramen noodles according to package instructions – usually, this means you need to boil them for about 3 minutes. Drain the noodles and run cold water over them to stop the cooking process.
Combine the Spicy Korean Chili Seasoning, soy sauce, sesame oil, rice vinegar and honey/agave. Whisk to mix thoroughly, then toss with the noodles.
---