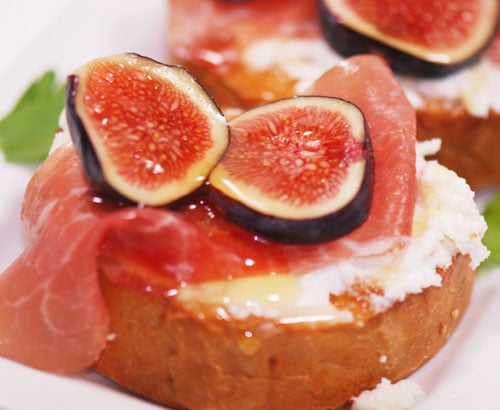 This weekend while we were in Duluth, MN we went to the Whole Foods store there. That wasn't the only thing we did there. If you think we just went to Duluth to go to the Whole Foods, you're wrong! We saw some beautiful parks, pretty leaves, waterfalls, lighthouses, you name it. We also walked a ton too, and up a lot of hills. I was pooped by the time we got to Whole Foods.
The first thing I spotted at Whole Foods were some little white pumpkins, but I didn't get those. They were cute though. The next thing I saw, was the produce aisle, and man oh man was I so happy when I saw these figs. We don't even get fresh figs in town here which is a shame. They're so good! On our drive home I was wondering what I could do with them. I've seen people wrap them in prosciutto.Then I remembered our cucumber and ricotta toasts that we made this summer. Wouldn't it be a wonderful idea instead of cucumbers to add some fresh figs and ham to the toasts??? I'm glad that I did that because it was really good.There are still plenty of figs left to so be on the look out for those.
Print
Ricotta, Fig and Prosciutto Toasts
---
Scale
Ingredients
1 French Bread Loaf
Honey
1 pint of fresh figs
½ cup of ricotta cheese
Prosciuotto
---
Instructions
Cut bread into slices about half an inch thick. Drizzle with olive oil and toast bread in the oven at 400 degrees until golden brown. About 4-6 minutes.
Spread ricotta cheese on bread and layer with a thin slice of prosciuotto . Top with figs and drizzle with honey.
---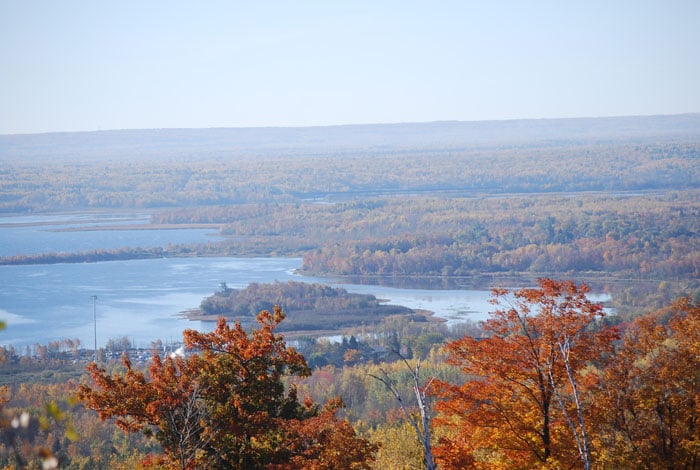 This is what you can see driving into Duluth, MN.