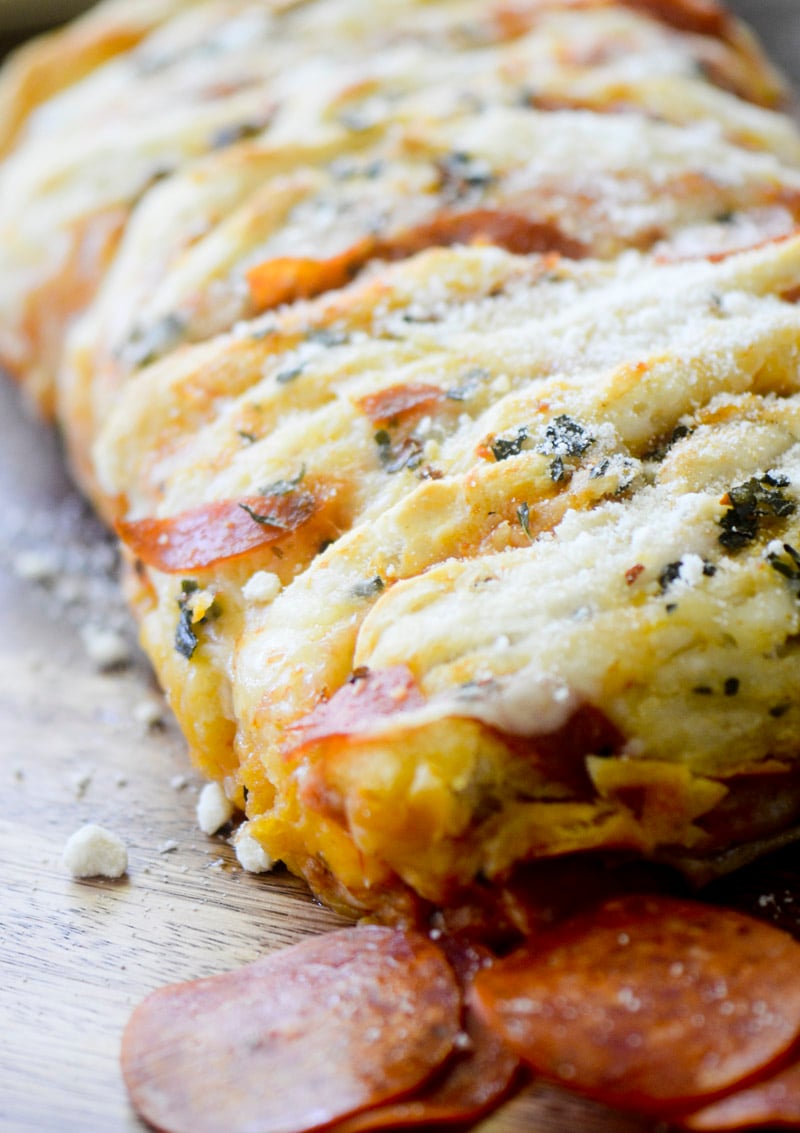 Happy Friday! I've found my new calling in life. Pull-apart bread. Seriously this stuff is amazing and this bread can be made either savory or sweet. I like how this "bread" uses canned biscuits for the bread dough part. You can pretty much do anything with biscuit dough these days. You simply just take a biscuit, cut in half (horizontally), and make like you would a pizza. Spread the sauce, cheese, and pepperoni on top. Isn't that easy? I made a spice oil to put on top and sprinkled some parmesan cheese over the bread. This looks super fancy and your guests will be impressed.
I like how you can see each layer of the bread and it's fun to pull it apart. Kids would like making this too, and eating it of course.
Yum!
Print
Pizza Pull-Apart Bread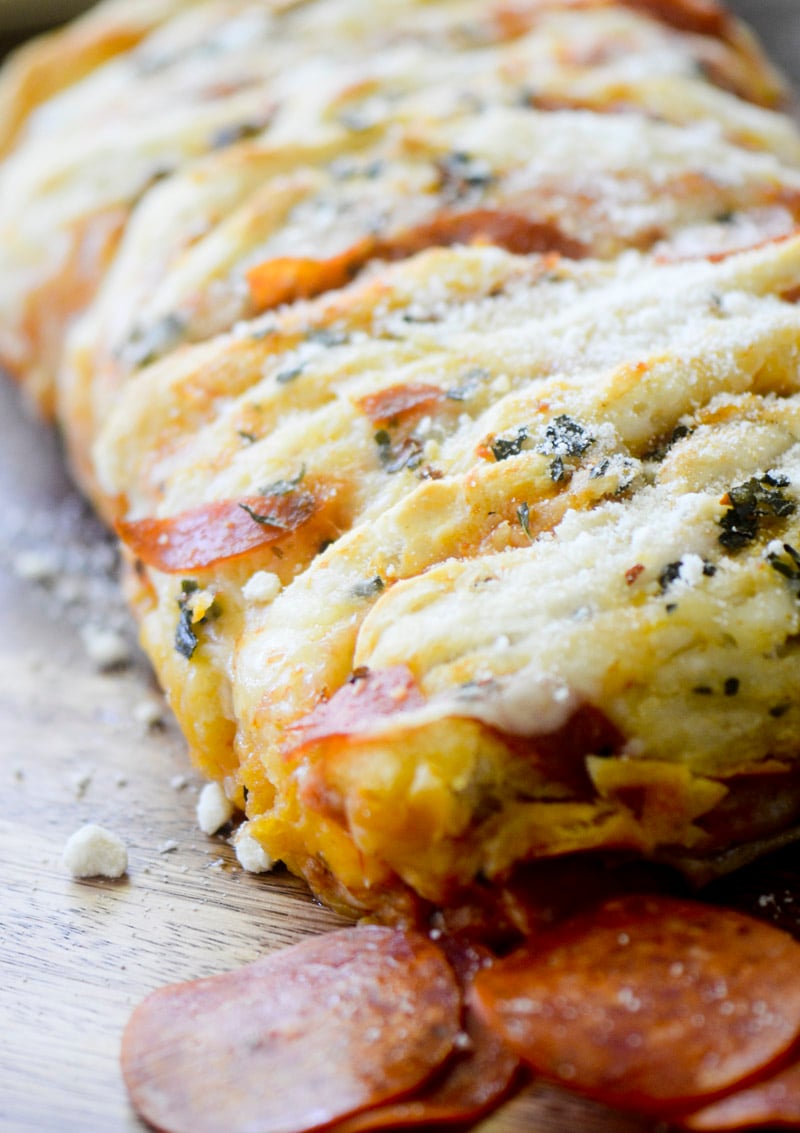 Ingredients
1/2 batch pizza dough, homemade or store-bought
1/2 cup pizza sauce
1 cup shredded mozzarella cheese
1/4 cup sliced pepperoni
Additional toppings of your choice
Instructions
On a floured surface, roll your pizza dough out into a large rectangle. Top with sauce, cheese and pepperoni. Using a pizza cutter or a very sharp knife, cut the dough into long strips, then into squares, so you end up with about 20 squares. Stack the squares onto of each other, and stack into a greased loaf pan. (For pictures of this technique, check out how I did it with this cinnamon pull-apart bread). Cover the pan with plastic wrap and allow to raise for 30 minutes.
Preheat the oven to 400 degrees. Baked for 20-25 minutes until the top is golden brown. Allow to pizza to rest for 10 minutes before turning onto a serving platter. Serve with additional pizza sauce, if desired.