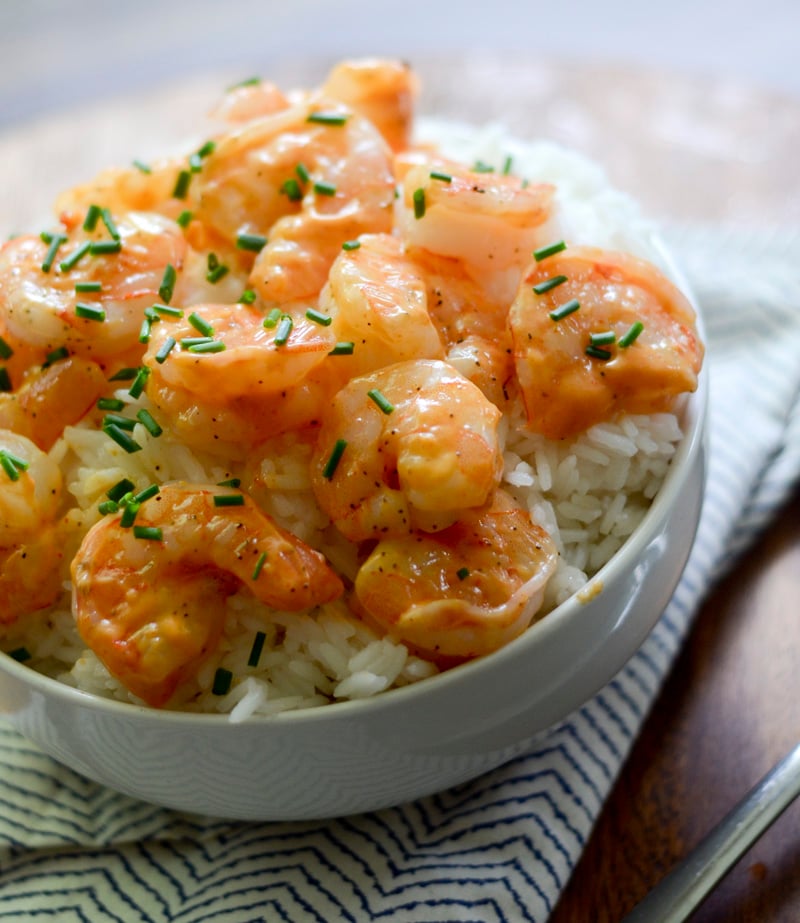 I recently tried Bang Bang shrimp at the Ground Round. If you don't have a Ground Round, it's pretty much like a Ruby Tuesdays type restaurant. On their menu they had this appetizer called Boom Boom Shrimp. Boom Boom shrimp is similar to Bang Bang shrimp. And while we were eating the shrimp we pretty much made fun of the name the whole time. I know, talk about childish right? ha ha.  The shrimp was deep fried, and covered in this wonderful spicy hot sauce and underneath it was a bed of cole slaw that had a taco seasoning in it. The taco seasoning in the cole slaw was very different. I've never had any cole slaw like that before and it was super good. As Guy Fierri would say "It took me on the road to flavor town!"
I'm going to start keeping this sauce in my fridge at all times. It'd be good on burgers, or brushed on grilled corn.
My chives are in full bloom in my garden. They make for such a pretty garnish. Beats spending .89  at the grocery store for some green onions. 🙂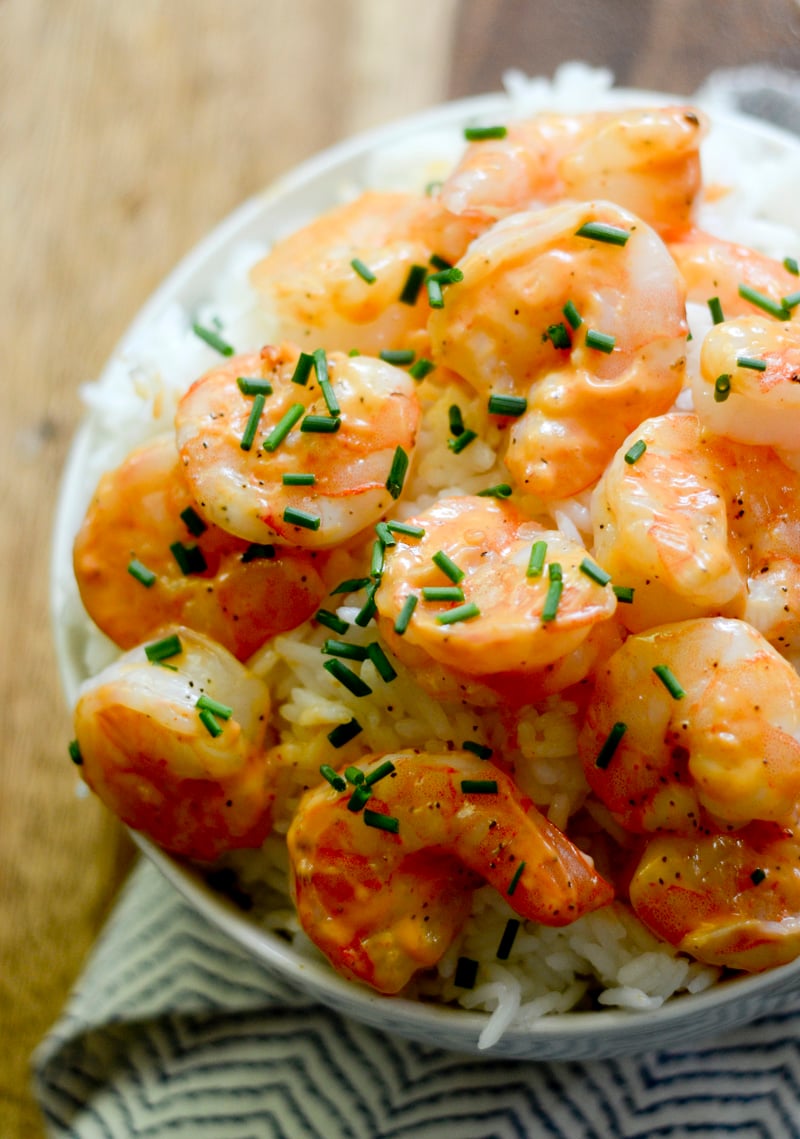 Print
Skinny Bang Bang Shrimp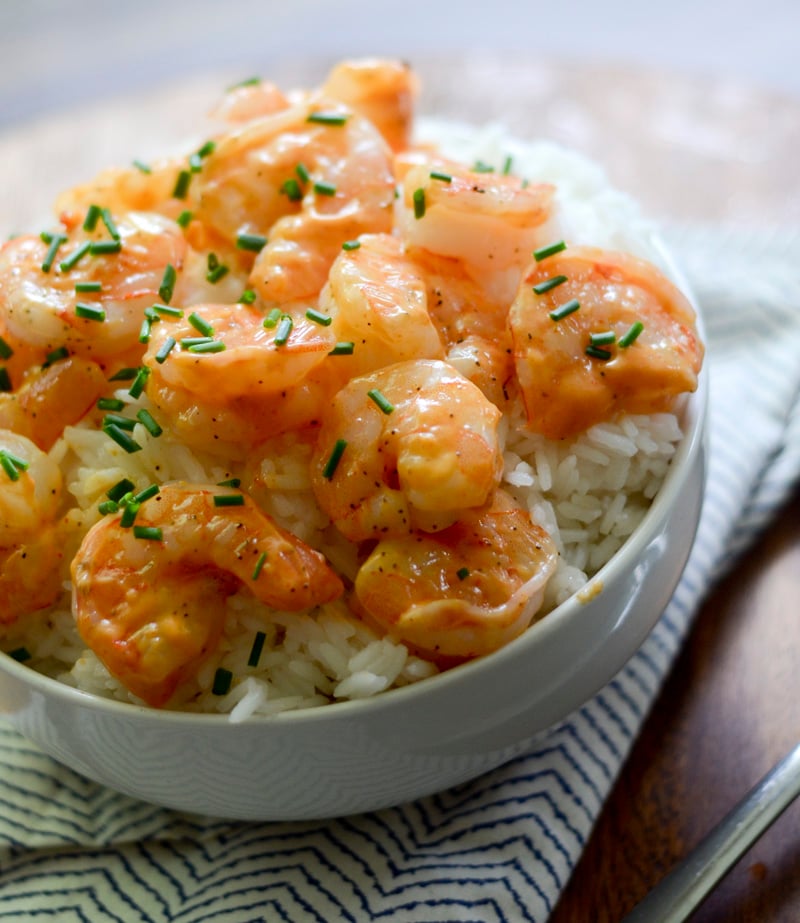 Ingredients
1 lb shrimp (about 50 shrimp), cooked or uncooked. shelled or deveined.
10 skewer sticks (optional)
3 T chobani plain greek yogurt
3 T chopped green onion, plus more for garnish
1½ T sweet chili sauce (I used Franks brand)
½-3/4 T sriracha sauce
Instructions
(If you're grilling on a grill, be sure to soak wooded skewers a couple minutes in water to avoid burning)
combine yogurt, onion, sweet chili sauce, and sriracha in a bowl and stir well. set aside. (if you want to make the sauce a bit thicker, do 2 T yogurt and 1 T light mayo)
place 5 shrimp on each skewer
If shrimp are raw:
grill on each side for 5-8 minutes, until opaque and cooked through
If shrimp are pre-cooked:
Place shrimp skewers on a baking sheet and bake at 350 for 5-10 minutes
Brush each hot skewer liberally with the sauce, on both sides
serve immediately
Notes
Points Plus: 4
Smart Points: 0
Nutrition
Serving Size:

4

Calories:

122

Sugar:

1.24

Sodium:

435mg

Fat:

5.65g

Saturated Fat:

.81

Carbohydrates:

2.79

Fiber:

0

Protein:

14.4g
Recipe adapted from The Cookie Rookie
You might also like Bang Bang Shrimp Rolls!