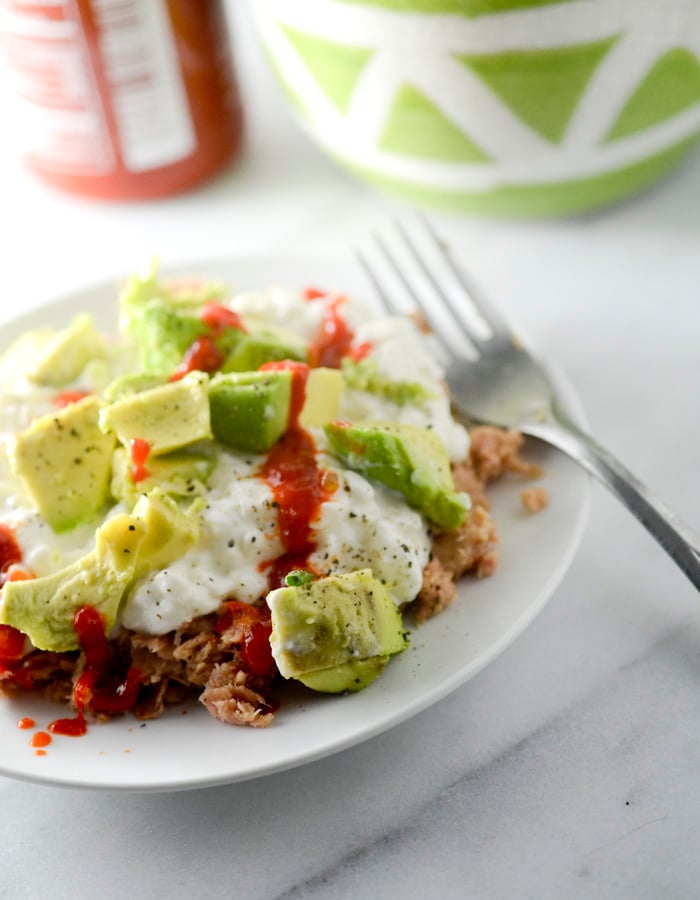 This might sound weird to some people, but it was so good I had to share it. I am a fellow redditor and was looking on there for low carb meal ideas and found this.  Tuna, Cottage Cheese, and Avocado together is like a threesome meant to be together. It's low carb and very filling. Did you know that one pouch of tuna has 70 calories, 0 grams of trans fat, 0 grams of sugar, and about 13 to 14 grams of protein to make the whole entire pouch 0 Smart Points?  That is incredible! I always get the low sodium tuna pouches whenever I can find them in the grocery stores.
This whole entire meal breaks down like this
1 whole entire pouch of Tuna = 0 points
1/2 cup of low fat cottage cheese – 3
1/2 of an avocado – 5
Total Smart Points = 8
Hot Sauce = 0
Protein = 32.12 grams!
That's a lot of protein in just these 3 easy ingredients and it takes less than 2 minutes to prepare at work.