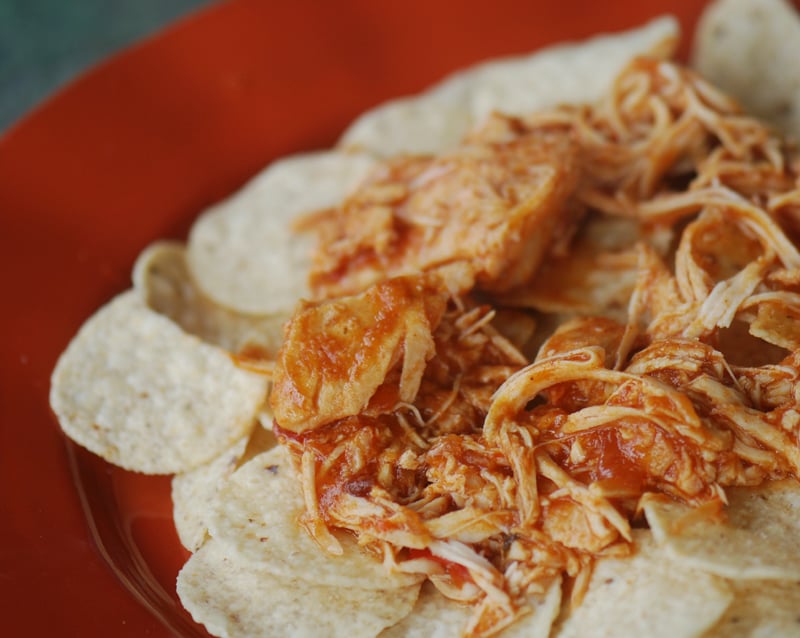 I love you crock pot salsa chicken, will you marry me?
You're quick and easy, and you don't mind what I do with you. I like to make nachos with you, and cover you in cheese, sour cream, and onions. I almost wish, I could find others as easy like you.
I had some salsa leftover still from the salsa contest that we had at work. We had to make a whole pint of salsa and I didn't even go through 8 oz of it. Next year, if I do the salsa contest, I'm entering in the fruity competition. Only one person submitted for that category and they won. Go figure right? I think that was rigged.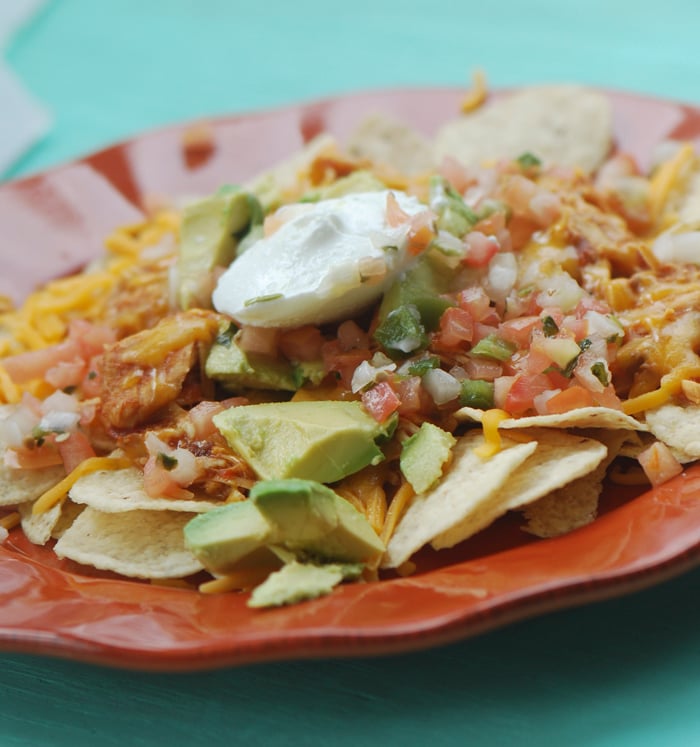 ————————————————————
Serves 10
Points Plus: 3 (Chicken only, chips excluded)
Nutrition Info: Calories 149.3 | Fat 1.5 | Carbs: 3.9 | Fiber: 0.3 | Protein: 27.2
Ingredients
1 16 oz jar of salsa
3 large frozen sized chicken breasts
1 package of taco seasoning mix
Directions
Place all ingredients in a slower cooker on low for 5 to 6 hours. My slow cooker, cooks pretty fast on low, so it only  takes about 4 hours and I have a 6 qt one. Shred chicken with forks