I must apologize. I transferred my domain name and host to a different server and I didn't know there would be any downtime at all. So sorry about that. I am so glad I'm out of that mess of a hosting company that I used to be at. Everything was outsourced and if you wanted to speak to someone on a chat or call them they would apologize about the mess you were having but didn't really care. It was scripted and I'm pretty sure they were just pulling stuff off a website. I'm on a much more dedicated server now with the best help I could possibly ask for and I also want to thank a kind redditor who offered to help me. He got on the phone with them and after the call was done my site was back up and running. So thanks! I just knew something was very wrong when it took over 3 days to get done. A domain name transfer shouldn't take that long, they were quoting me 5 days.
Earlier I had posted about wanting to blog more about air fryer recipes. If you are on the fence about getting an air fryer add it to your Christmas list or get one on Black Friday. I'm pretty sure that some website or shopping place will have one on sale. They are the best. So far, I've just been cooking frozen food with it and want to branch out more so what better time to do that around Thanksgiving! This turkey breast came out so juicy in the air fryer. It was already seasoned and came with a gravy packet. Put your air fryer on at 350 and cook it for 60 minutes. Let it rest when you take out the turkey breast and it will be the best air fryer turkey you've ever had!
This is much healthier and safer than deep frying a turkey on Thanksgiving Day!
This is the air fryer that I use!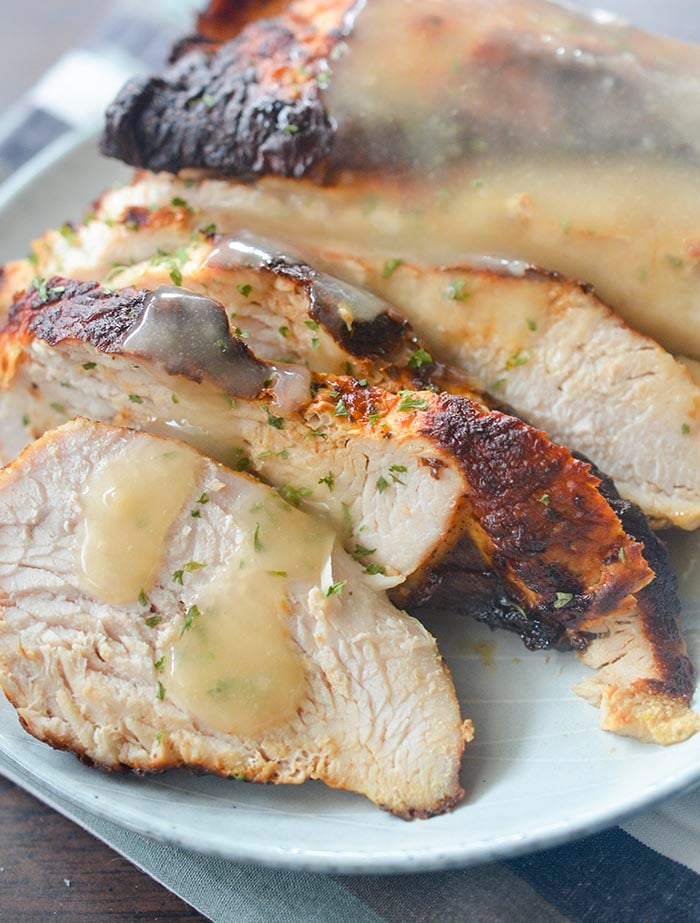 Print
Air Fryer Turkey Breast
Ingredients
1 Oven ready turkey breast (such as Jennie-O)
Seasoning of choice
salt & pepper
Instructions
Set Air Fryer temp to 350. Place the turkey breast in the air fryer basket and close the air fryer. Set the timer for 60 minutes. The turkey breast should be at 165 degrees. Let the turkey rest for 10 minutes.
Notes
2 oz of turkey 1 smart point