The first year I made this for a party we went out and got some dry ice. The dry ice gave it a cool spooky swamp look but the sherbert does that too.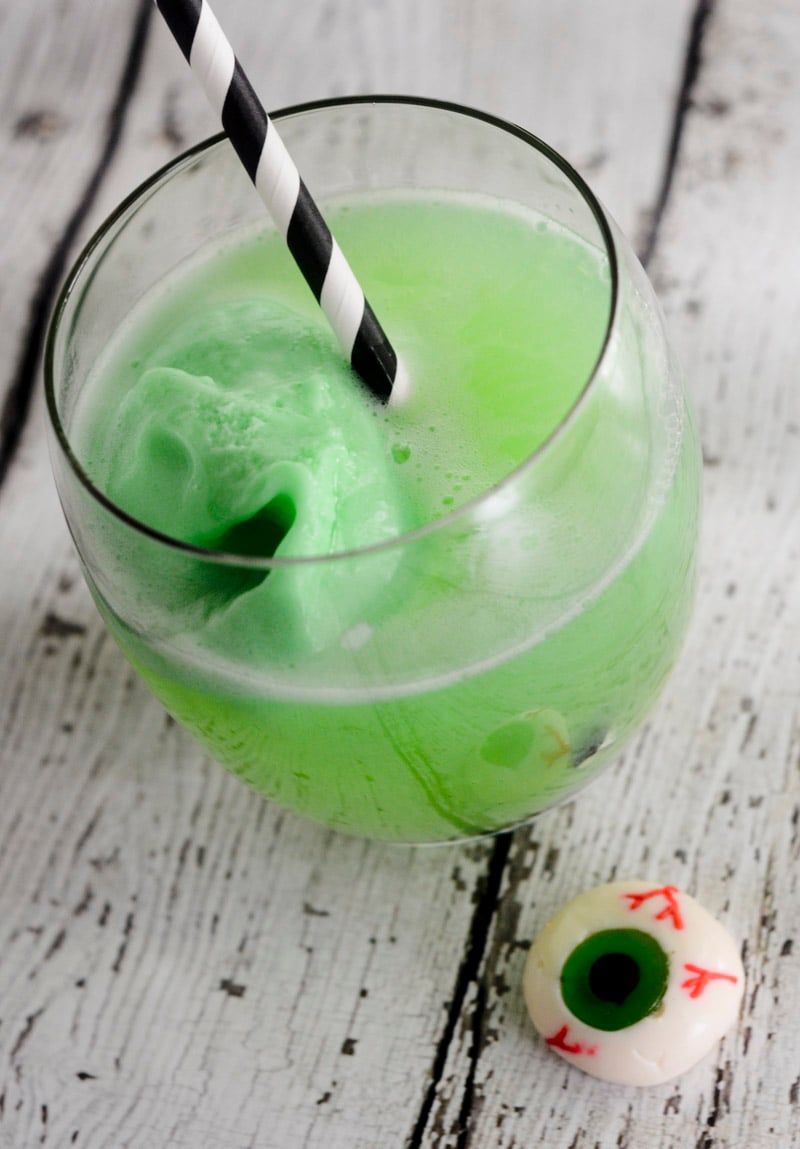 Update: 10/30/14
Made this for a party tonight. It's better to just put the limemade, food coloring, and sprite into a punch bowl first. When serving scoop out about a spoon full of lime sherbert to scoop on top to give it that swamp look. If you can find eyeballs that will float on top of the drink too go for it. I had some gummy eyeballs and those just kind of sank to the bottom of the glass. A real fun drink to make for Halloween.
Looking for a scary or fun punch to add to your Halloween party? Make this swamp punch. All you need is a 1 liter bottle of lime soda, 1 limemade, green sherbert, and green food coloring. For a spooky effect you can get some dry ice like Ben did. It looked pretty cool sitting on our table. I was disappointed in the gummy worms I purchased from Wal-mart because they were big enough to hang on the side of the punch bowl. I didn't have any punch bowls so I used my trifle bowl instead. Is it funny that I haven't even used my trifle bowl to make a trifle yet? Nah…. it is good for some other uses as well.
Dry ice is also fun to put in something like this….
It was fun listening to the bubbling sound it made. One of the pieces of ice made it out of the cauldron and flew across the dining room and almost hit someone. You have to be careful with it though.
Here is everyone eating dinner in our decorated dining room area.
We had steak, broccoli, and mashed potatoes with cajun shrimp. Everything was really good even though I wished after shocking the broccoli I had put it in the microwave to heat it up a bit. Eating cold broccoli is weird.
Print
Swamp Punch
---
Scale
Ingredients
1

liter bottle of lime soda,

1

frozen limemade,

1

container of green sherbert
green food coloring.
---
Instructions
Combine everything into a pitcher and stir. Black ice is optional.
---