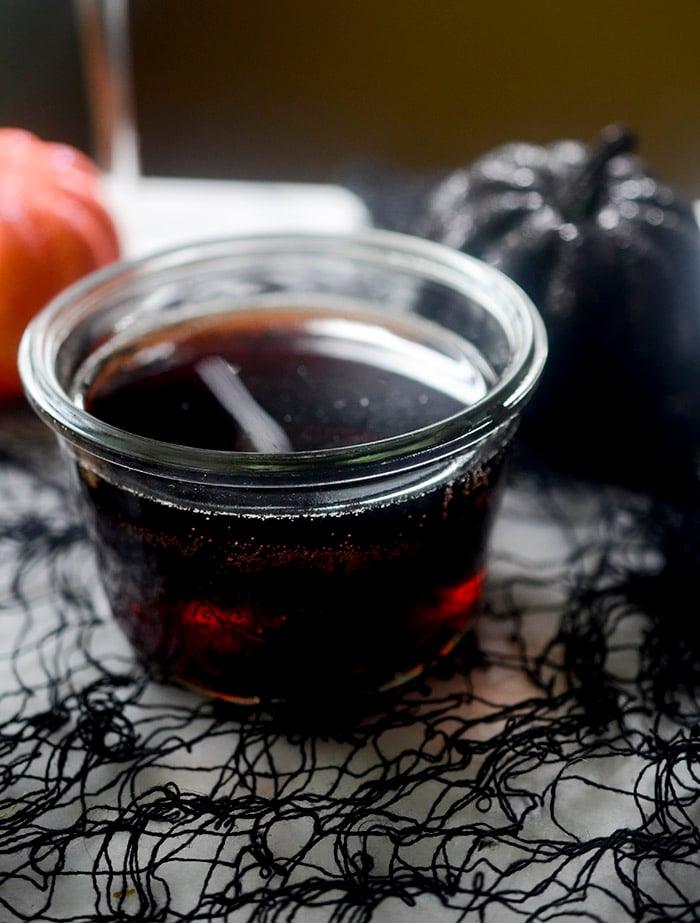 Can you believe its already the middle of September? Halloween will be here before you know it and last week I was already decorating! I had won some cash playing Bingo at a bar here in town and decided to go to Target and spend my money on some new Halloween decorations. All of them were under $40.00 and some decorations I had just reused from previous years. They were getting old and needed new life! I seriously need to go through my Halloween decorations and get rid of stuff that I haven't used in a couple of years and set that aside for the garage sale.  My favorite is  to decorate for Halloween is outside.
I have a few Halloween cocktails on this site that people love for Halloween and I have been trying to come up with other Halloween cocktails of my own. Chambord is a raspberry flavored vodka and looks black already so I just added in some diet coke to it and it's like a classy version of Rum and Coke for Halloween that's also very spooky looking and looks like a black cat!
This is how I decorated my house for Halloween/Fall this year. It's a dark/ orange theme hope you like it!
The black tree, mini pumpkins, vase, candle holders, and black spiderish looking thing I picked up at Target for under $40.00. The black and orange pumpkin I had bought at Pier 1 a couple years ago and thought it would look nice on that entertainment center.
There was so much of that black mesh I ended up cutting it into 3rds and hanging some on my wall.
This skeleton I picked up at Michael's for less than $15.00
And there you have it. If you do food photography like I do some of the props are fun to use in photos like this drink picture. Enjoy!
Print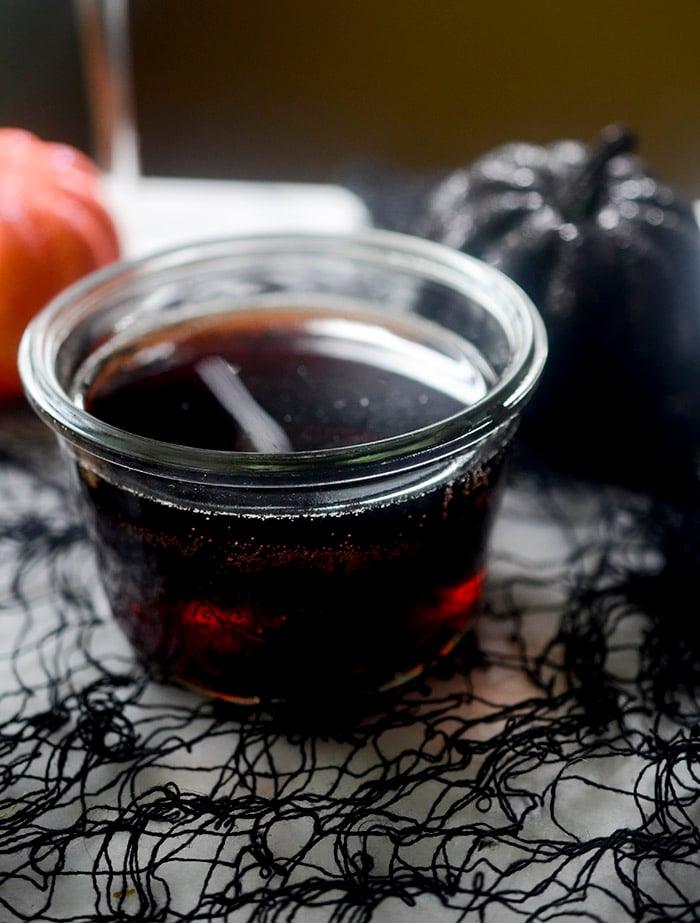 Black Cat Martini
---
Scale
Ingredients
2 ounces

blavod black vodka or diet soda like coke or pepsi

1⁄2 ounce

Chambord raspberry liquor
---
Instructions
Combine in a shaker with a cup of ice.
Shake well and strain into a chilled martini glass.
---