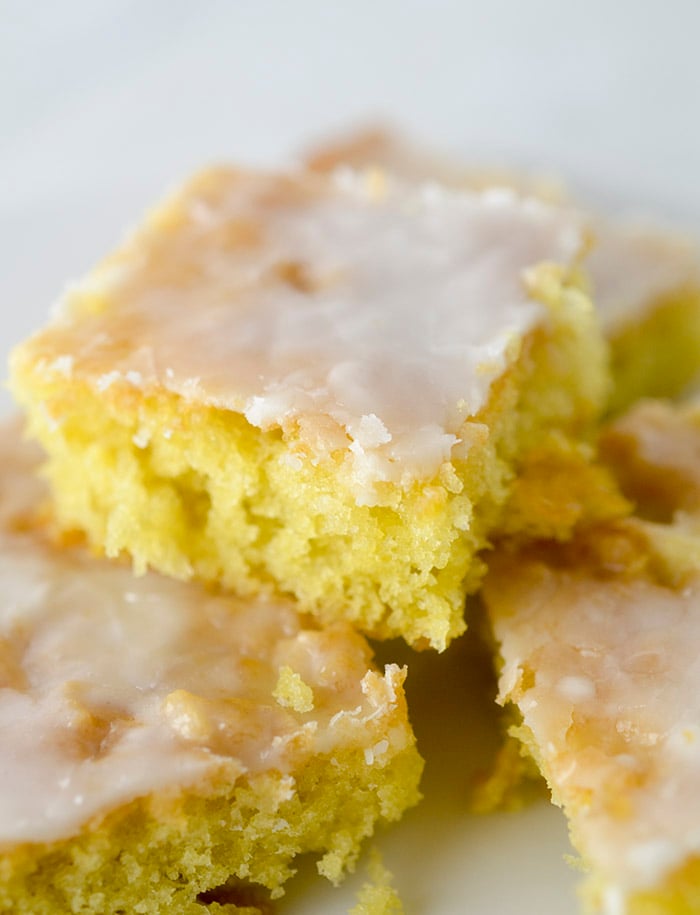 Skinny Lemon Brownies – these brownies taste like lemon and only have 96 calories per serving! 
Is anyone else getting sick of Winter like me? I'm ready for Spring, thunderstorms, and for the Earth to start growing again! I livein Fargo, ND and yes, I live where the air hurts my face. It only hurts my face for about 5 months of the year. During those 5 months you appreciate the fact that all the creepy crawly things have died and you get to enjoy things like hot chocolate and rain at the end of January. Yep, it's raining here right now and it made it to 39 degrees today. Very unusual for this time of year. Let's hope it doesn't freeze tomorrow. That usually becomes a nightmare to drive on after that happens.
These skinny lemon brownies will make you wish that it was Spring. Believe me. If you love lemon, you will love these brownies. This recipe makes 16 servings. Cut into 16 equal pieces.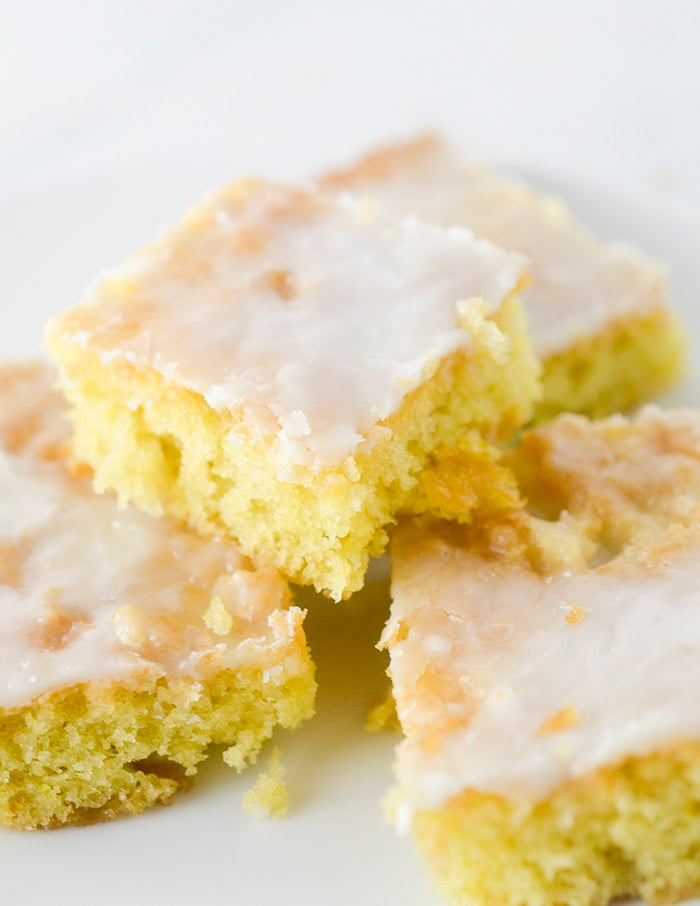 Print
Skinny Lemon Brownies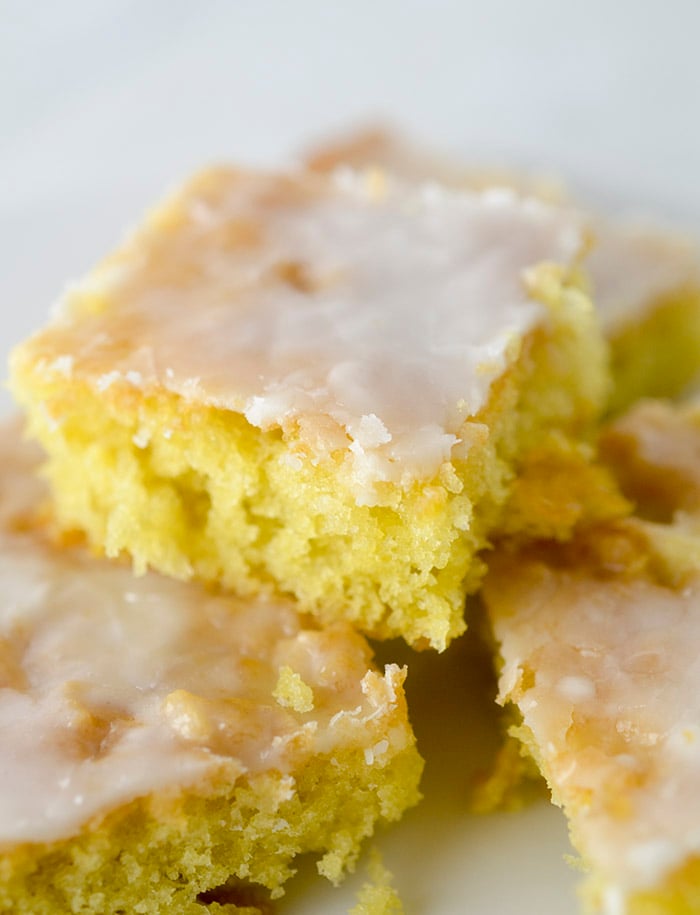 Ingredients
1 cup of white flour
1 stick butter, softened
2 large or extra large eggs
3/4 cup super fine sugar or granulated sugar
2 tbsp lemon fresh lemon juice
1 1/2 tbsp lemon zest
1/4 tsp Kosher or sea salt
1/4 tsp baking soda
1/4 tsp baking powder
1/2 tsp vanilla extract
Lemon Glaze
1/2 cup sifted powdered sugar
2 tbsp fresh lemon juice
Instructions
Preheat oven to 350 degrees. Mist a non stick 8 or 9 inch square pan with cooking spray. Set aside.
In a large mixing bowl, beat with a hand held mixer or stand mixer, the softened butter with the sugar until fluffy. Add the eggs one at a time until well incorporated. Add the lemon juice and zest and mix just until combined.
In a separate bowl, whisk together the flour, salt, baking soda and baking soda. Add the flour mixture into the wet ingredients and beat at medium speed for about 1 to 2 minutes until nice and creamy.
Pour batter into prepared pan and bake for about 20-24 minutes. Try not to over bake. The edges will turn lightly golden brown. A toothpick should have moist crumbs. Let cool on a wire rack for at least 20 minutes.
While cooling, prepare the glaze and then spread over the brownies and sprinkle on the zest. Cut into 16 brownies and enjoy!
Notes
Smart Points: 6
Points Plus: 3
Makes 16 servings
Nutrition
Serving Size:

1

Calories:

96

Sugar:

13

Fat:

3

Saturated Fat:

1

Carbohydrates:

17

Protein:

1