Smoked Corn on the Cob – the only way you'll ever want to make corn from now on! 
Here's a fun little fact about myself! I love to smoke food in the Summer time. Grilling is fun too, but smoking gives food so much more flavor and there are so many different foods I want to try smoking. Like cheese for instance. Corn is my favorite vegetable to eat during the Summer and if you've never tried smoked corn before you should try it! The smoked corn on the cob only takes an hour at 225 and you can do pretty much whatever you like to the corn. I just brushed the corn with olive oil and added salt and pepper. Then garnished the smoked corn with some parsley. Delicious and a perfect side dish for your burgers or steak.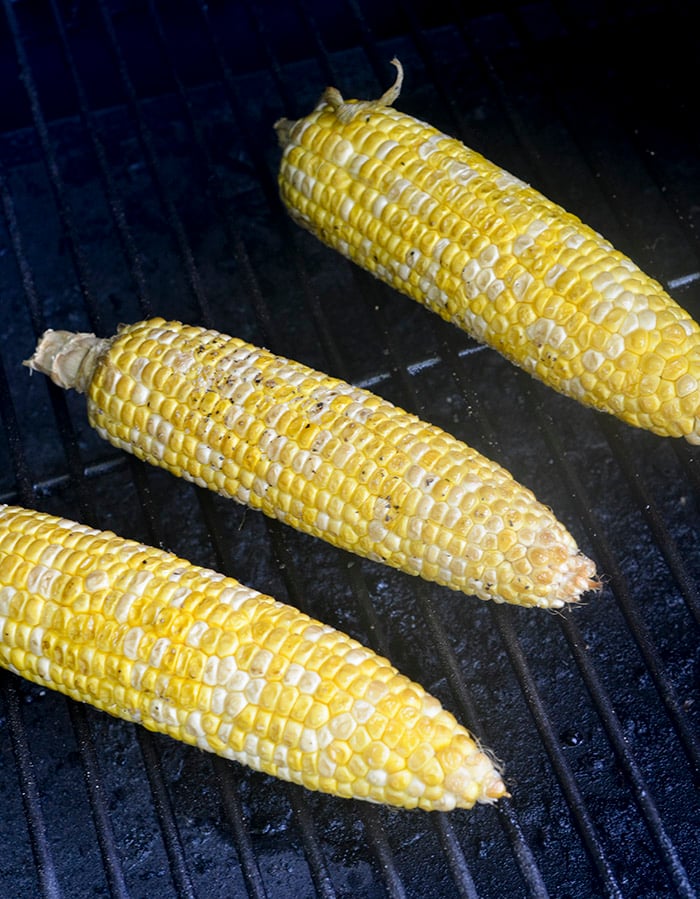 This smoked corn is going in some chowder in a few minutes for lunch.  Smoking vegetables or meat will enhance any type of soup or salad in the Summer time.
Print
Smoked Corn on the Cob
Ingredients
4 ears of corn, husks removed
salt and pepper to taste
olive oil for brushing (just have enough to brush 4 ears of corn)
Instructions
Heat smoker to 225. Brush the corn with olive oil and then season with salt and pepper. Smoke the corn for 1 hr 15 minutes. Enjoy!