Do you enjoy cooking healthy foods without any fat or oil? Having an Air Fryer is the answer to all those problems. I know you are probably thinking but I don't need any more kitchen appliances. Air fryers can replace an oven and even toasters. I've used my air fryer to toast buns, cook burgers, make grilled cheese sandwiches, fish, fries, and vegetables. It is the next best kitchen appliance and I like my air fryer even more than the Instant Pot.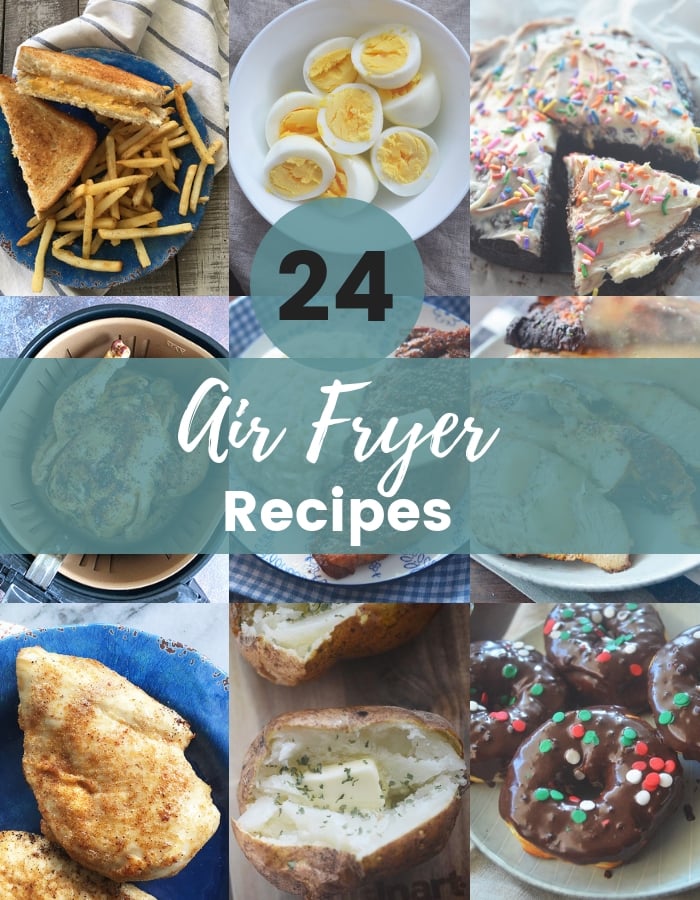 ---
How do Air Fryers Work?
Every air fryer is different and has different temperature settings. I have an Avalon Bay Air Fryer and the temperature can go up to 400 degrees. If you see a temperature on my page that says 400 degrees try the highest setting your air fryer can go to. I admit that I learned how to use my air fryer by watching youtube videos and just by playing around. Usually, the rule of thumb for air frying frozen food is the same temperature it says on the back of the package and half that time.
You can make pretty much anything in your air fryer and the possibilities are endless. Your air fryer comes with a basket and that basket can depend on the size of your air fryer. A mechanical fan circulates the hot air around the food at high speed, cooking the food and producing a crispy layer via the Maillard effect.
---
Air Fryer Recipes
---
What Air Fryer Should I Buy?
The type of air fryer you choose is up to you and the size basket you want. If you're a single person then a 2.5 quart air fryer is probably best for you. If you have a family of 4 you might want to get a much larger basket that's about 5 quarts. There are a number of Facebook groups out there to help you with choosing an air fryer and I really like the Facebook group Cook's Essential Air Fryers.
Philips Air Fryer - $169.00
Comfee Air Fryer - $80
Tips for Cooking with your Air Fryer
Don't overcrowd the air fryer and give your food a shake or two halfway thru or even more.
Get some accessories for your Air Fryer like these on Amazon.
Find a good cooking spray
Watch some air fryer cooking videos on youtube like Cooking with Doug or Booger500us