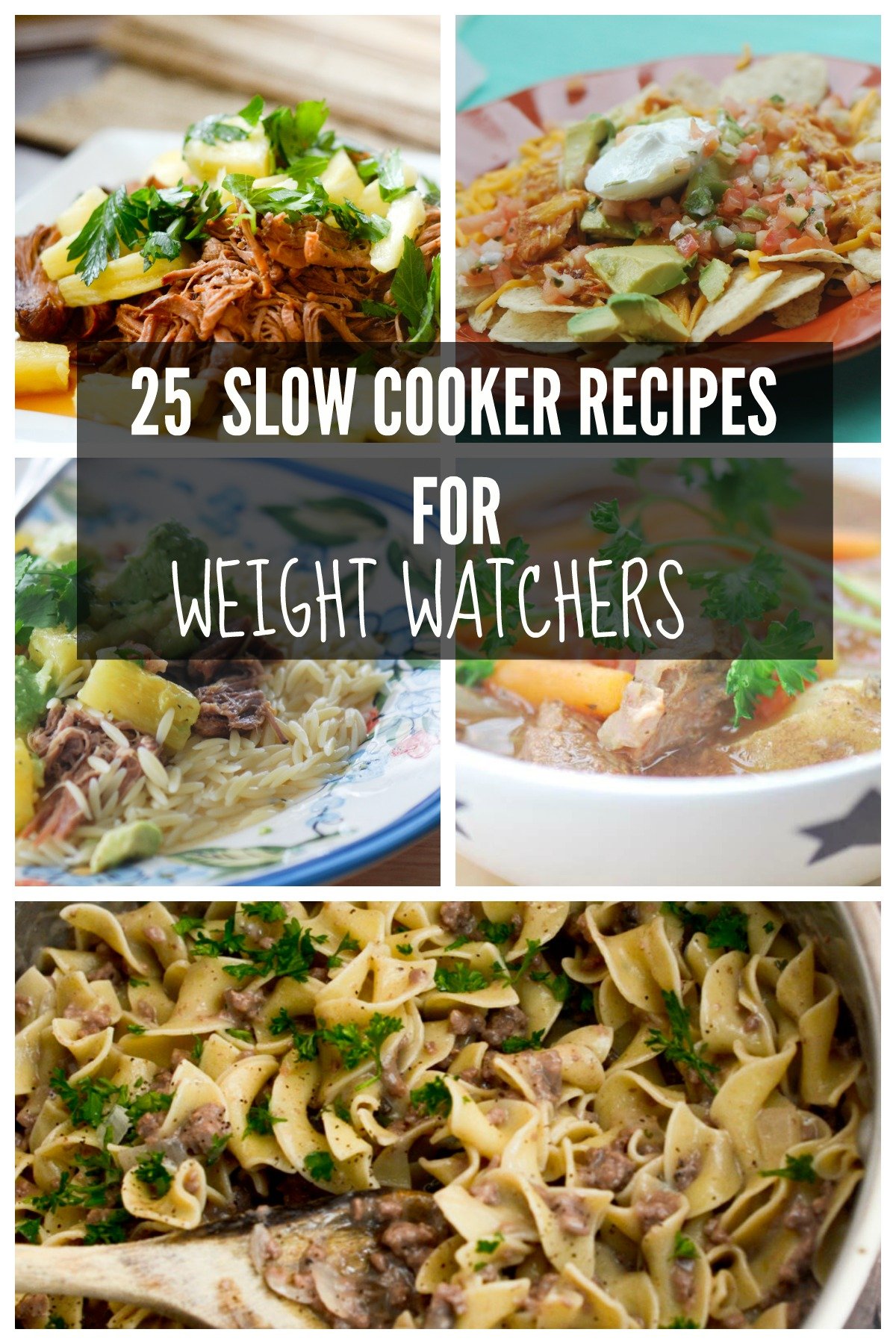 Welcome to another installment of finding more Weight Watcher Recipes around the web. This time I found some delicious looking  slow cooker recipes. I just love a dish that has been cooked low and slow all day in the slow cooker. Especially when there is meat involved and it just falls apart at the touch of a fork. I hope you enjoy some of these!
I spent my Saturday night finding these for you. Yep, that is how I rock my Saturday nights.
Some of these are mine and others are from other sites. Enjoy!
1. Crock Pot Chicken Taco Chili  | 4  Points Plus
2.  Slow Cooker Taco Soup  | 4 points
3.  Crock Pot Balsamic Pork Roast | 5 points
4. 10 Delicious Slow Cooker Recipes from Kitchme 
5. Slow Cooker Shredded Chicken | 1 point
6.  Slow Cooker Sloppy Joes | 5 Points
7.  Slow Cooker Chicken Noodle Soup | 4 points
8.  Slow Cooker Pork Carnitas | 6 points
9.  Slow Cooker Enchilada Soup | 6 points
10. Slow Cooker Hawaiian Pulled Pork | 2 points
11. Slow cooker Teriyaki Pork Tenderloin | 7 points
12. Slow Cooker Salsa Chicken | Points Plus: 3
13. Slow Cooker Beef Stew | 7 points
14.  Slow Cooker Jerk Pork With Caribbean Salsa  | 7 points
15.  Lightened Up Beef Stroganoff | 6 points
This one really isn't a slow cooker recipe but it could be. Brown the beef and throw everything else into the slow cooker.
16.  Slow Cooker Moroccan and Chicken Stew | 8 points
17.  Chicken Ropa Vieja  | 4 points
18. Slow Cooker French Dip Sandwiches | 8 points
19. Slow Cooker Turkey Pasta Sauce | 5 points
20. Slow Cooekr Chicken Marsala | 5 points
21.  Slow Cooker Sweet and Sour Turkey Meatballs | 1 point
22.  Crock Pot Lasagna | 11 points
23.  Slow Cooker Chicken and Spaghetti | 8 points plus
24. Slow Cooker Quinoa Chili | 8 points