Weight Watchers is a popular weight loss program that has been helping people achieve their weight loss goals for over 50 years. Founded in 1963 by Jean Nidetch, the program has evolved over the years to become one of the most successful weight loss programs in the world. The program is designed to help people lose weight by making healthy choices and adopting a healthier lifestyle.
The Weight Watchers program is based on a points system, which assigns a specific point value to each food item. The point value is based on a variety of factors, including the amount of calories, fat, fiber, and protein in the food. The program also takes into account a person's age, gender, height, and weight, as well as their activity level. Each person is assigned a certain number of points they can eat each day, and they are encouraged to make healthy choices and stay within their daily point limit.
I hope you enjoy these Weight Watcher Dinner Recipes. Use the Jump to menu below this to find the recipe you like!
Jump to: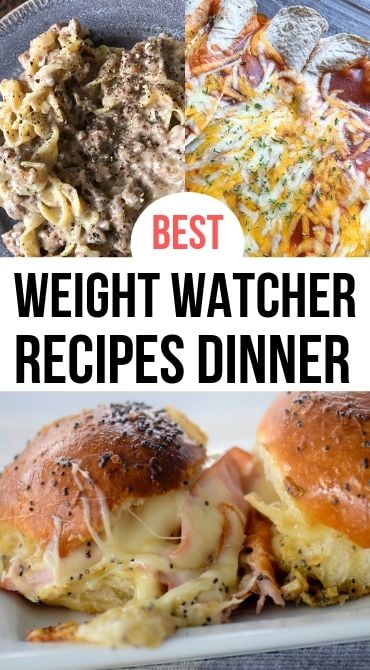 1. Lasagna Rolls with Roasted Red Pepper Sauce 4 Points
Lasagna Rolls with Roasted Red Pepper Sauce
2. Buffalo Chicken Lasagna 8 Points
3. Baked Cream Cheese Spaghetti 11 Points
Baked cream cheese spaghetti casserole is a delicious and comforting dish that is perfect for a family dinner or potluck. This pasta casserole features spaghetti noodles coated in a creamy and cheesy sauce made with cream cheese, sour cream, and mozzarella cheese.
4. Skinny Beef Nachos 8 Points
Nachos are probably one of my favorite foods to eat. I could snack on tortilla chips and salsa at Mexican Restaurants all day long since they are free, dip the chips in queso sauce, etc but Chips are best loaded with toppings!
5. Rigatoni with Sausage and Kale 8 points
Rigatoni with sausage and kale is a quick and easy weeknight dinner that comes together in under 30 minutes with hearty pasta, sausage, and kale. Save this recipe for a date night when you don't want to go out to eat.
Rigatoni with Sausage and Kale
6. Crock Pot Turkey Chili 4 Points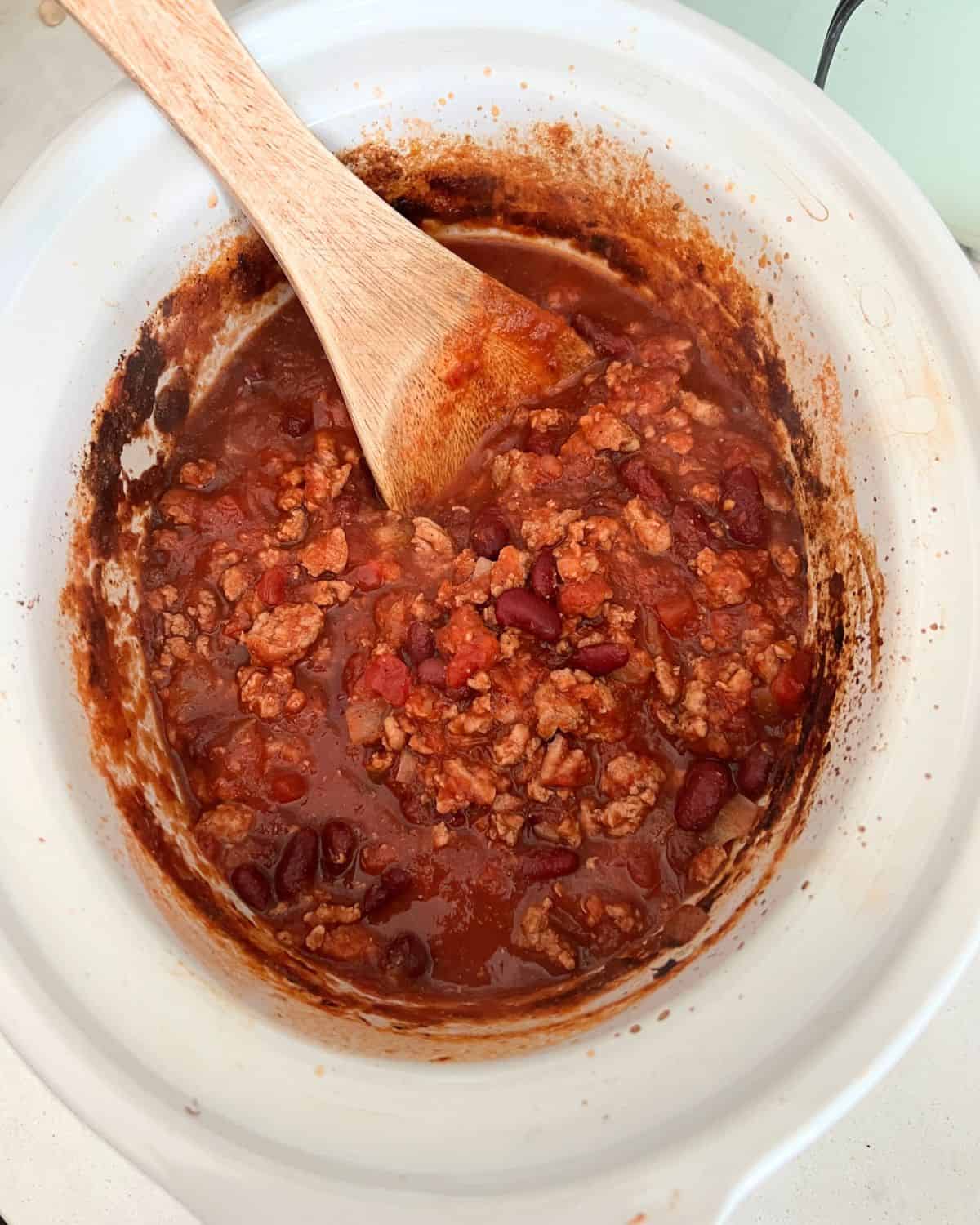 Guys this is seriously the best zero-point turkey chili you will ever eat! I'm a beef kind of chili girl and using groud turkey you won't even be able to tell the difference. There are only 6 ingredients in this chili recipe and those are ground turkey, onion, crushed tomatoes, red beans, chili powder, and cumin.
Crock Pot Turkey Chili Zero Points
7. Buffalo Chicken Sandwiches 7 Points
Buffalo chicken sandwiches are a delicious and popular meal, but choosing the right side dish can make all the difference. These sandwiches are made in the slow cooker and can be made for any type of diet such as Weight Watchers or Keto.
Slow Cooker Buffalo Chicken Sandwiches
8. Lasagna Pasta Skillet 12 Points
This lasagna pasta is full of your favorite lasagna flavors such as pasta, sausage, cheese, and marinara sauce. It can be made in one pot and takes less than 30 minutes to make which is the perfect amount of time to make dinner!
9. Lightened Up Beef Stroganoff 10 Points
Beef stroganoff is a Russian dish made with sautéed pieces of beef in a sour cream-based sauce. It typically includes onions, mushrooms, and sometimes mustard or tomato paste. It is often served over egg noodles or rice and is a hearty and comforting meal.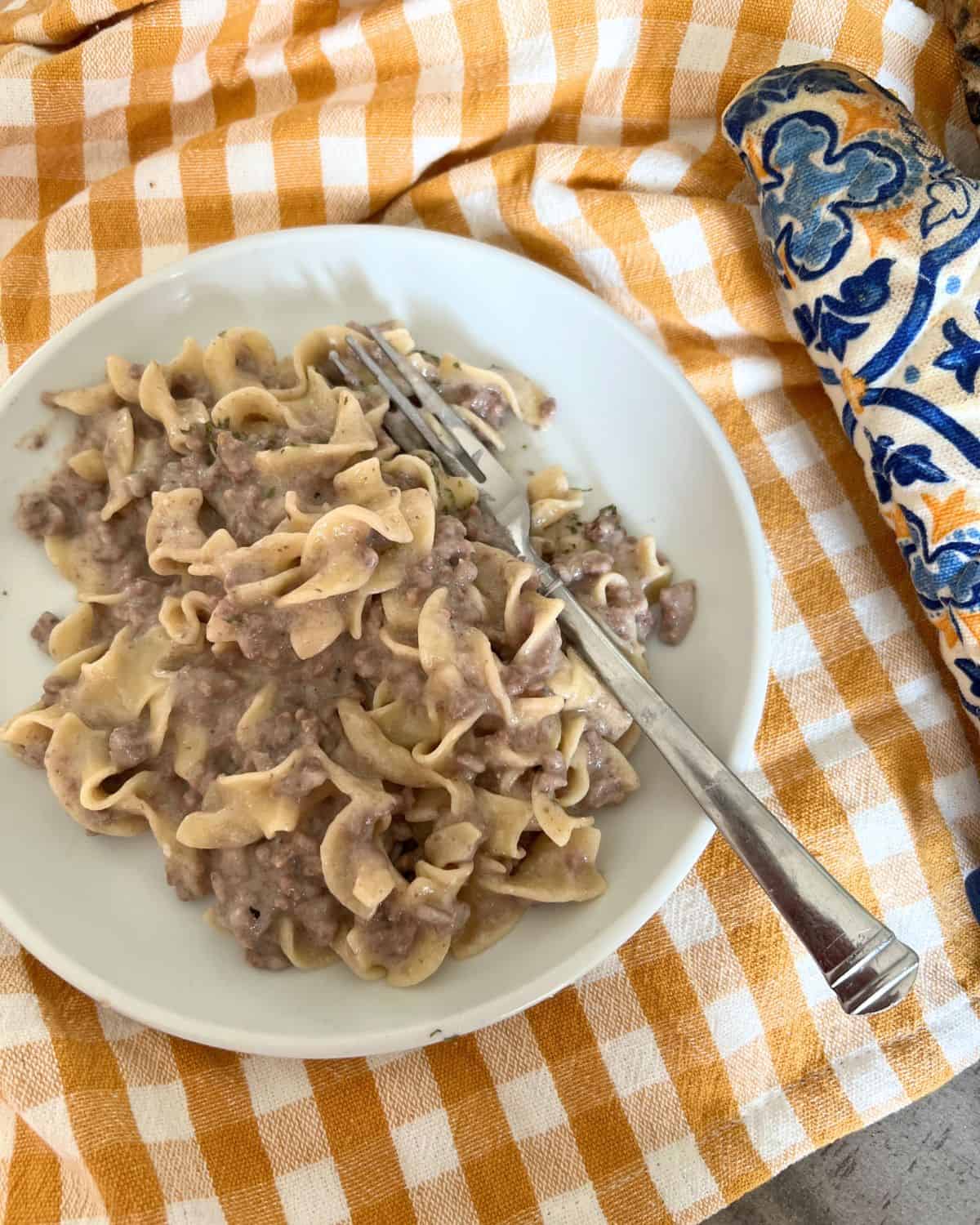 10. Slow Cooker Beef Stroganoff (9 Points)
11. Lasagna Soup 6 Points
Lasagna soup is a hearty and comforting soup that takes all the delicious flavors of a classic lasagna and transforms them into a warm and cozy bowl of soup. It is also low in calories and very point friendly for Weight Watchers.
12. Slow Cooker Creamy Italian Chicken 3 Points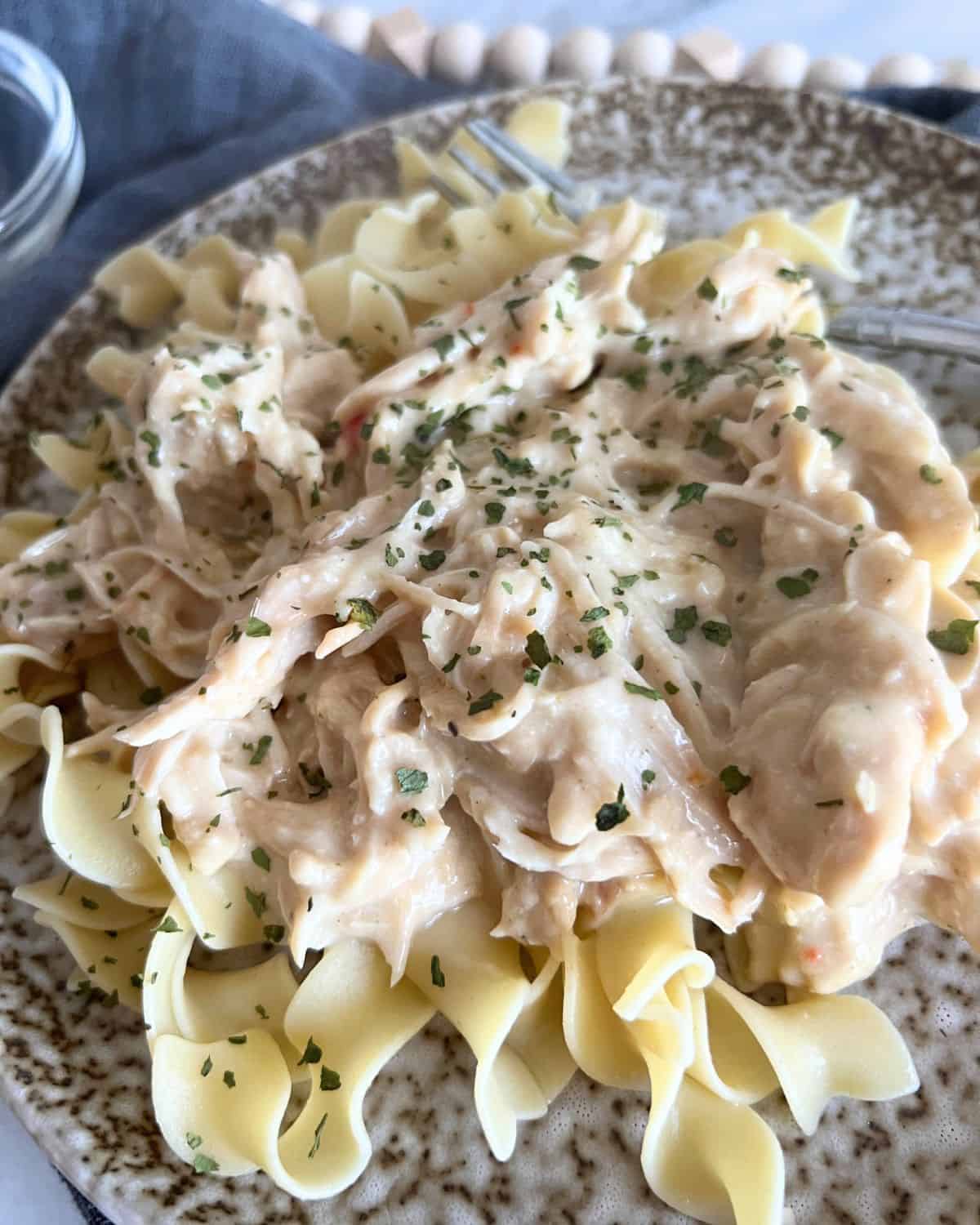 Creamy Italian Chicken was fun make again. I almost forgot about how great this recipe was and it will be on the recipe rotation from now on.
Slow Cooker Creamy Italian Chicken
13. Slow Cooker Sesame Chicken 2 Points
Slow Cooker Honey Sesame Chicken is a Crock Pot recipe that you can whip up together in no time! The hard part is waiting for it to get done! Totally better than take-out.
14. Air Fryer Chicken Parmesan 11 Points
Air Fryer Chicken Parmesan - crispy chicken smothered in marinara sauce and melted mozzarella cheese. Served with spaghetti noodles on the side.
15. Three Cheese Zucchini Stuffed Lasagna
16. Chili Frito Pie 8 Points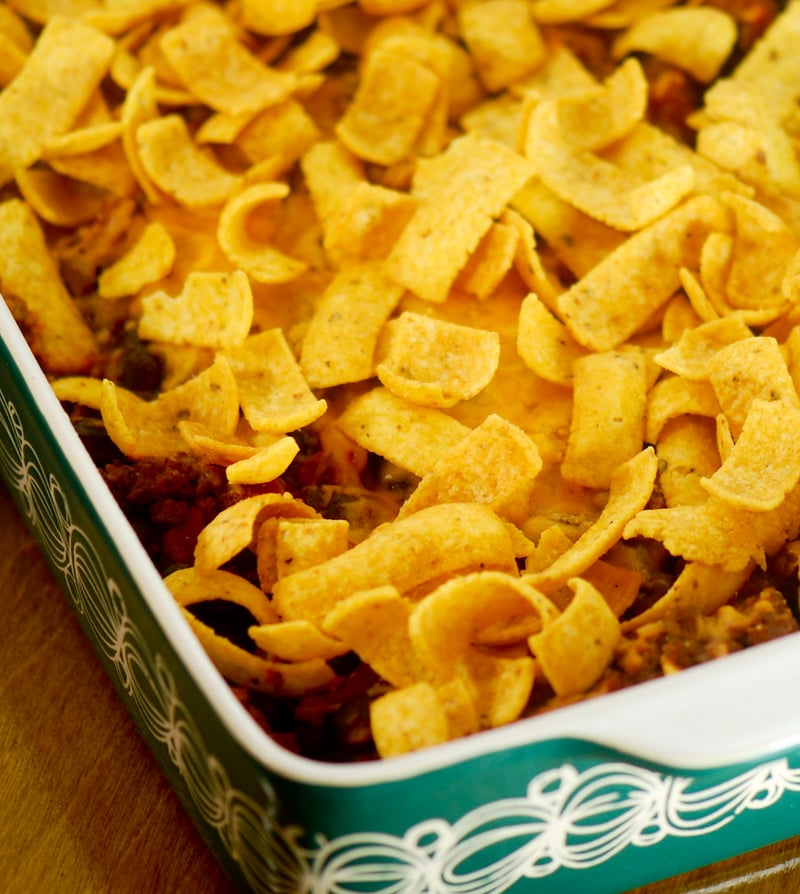 17. Crock Pot Salsa Chicken 0 Points
2 Ingredient Slow Cooker Salsa Chicken
18. Hot Ham and Cheese Sandwiches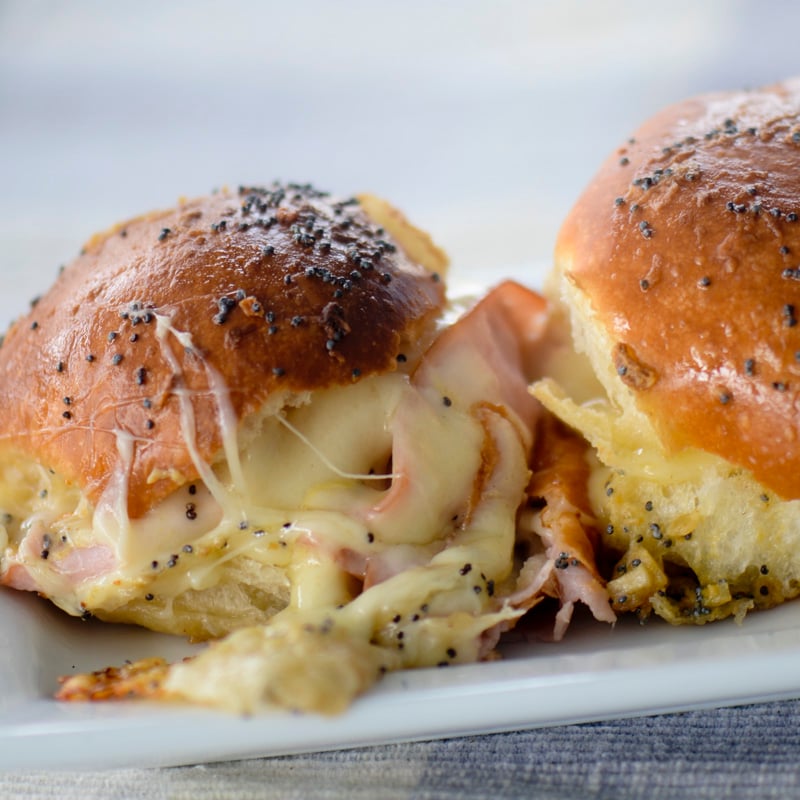 19. Slow Cooker Crack Chicken 4 Points
This recipe for Slow Cooker Crack Chicken is going to be your new favorite recipe to make for game day. It's even healthy too! The chicken is full of protein and you can top it with your favorite veggies like tomatoes or lettuce leaves and serve it over a whole wheat bun.
20. Buffalo Chicken Taquitos
Baked Buffalo Chicken Taquitos is one of my popular recipes on this site and it has been for a very long time! It's basically a taquito with buffalo chicken dip in the middle of it.
21. Swedish Meatballs 2 Points
22. Grilled Chicken Burgers with Bacon 5 points
A grilled chicken burger is a sandwich made with a grilled chicken patty, usually served on a bun with various toppings such as lettuce, tomato, and mayonnaise.
Grilled Chicken Burgers with Bacon
23. Buffalo Chicken Chili 0 Points
24. Air Fryer ChimiChangas - 5 Points
Air Fryer Chicken Chimichangas are a Mexican entre that is a tortilla filled with ground beef, chicken, or beans, and deep-fried. Save on extra fat and calories and air fry them instead
25. Weight Watchers Spaghetti Pie 8 Points
24. Weight Watchers Chicken Ranch Pasta 8 Smart Points
Chicken ranch pasta is a delicious and creamy dish that combines pasta with tender pieces of chicken and a flavorful ranch dressing.
27. Skinny Beef Enchiladas 5 Points
28. Pizza Pasta Casserole 11 Points
29. Chicken Dorito Casserole 4 Points
30. Mexican Casserole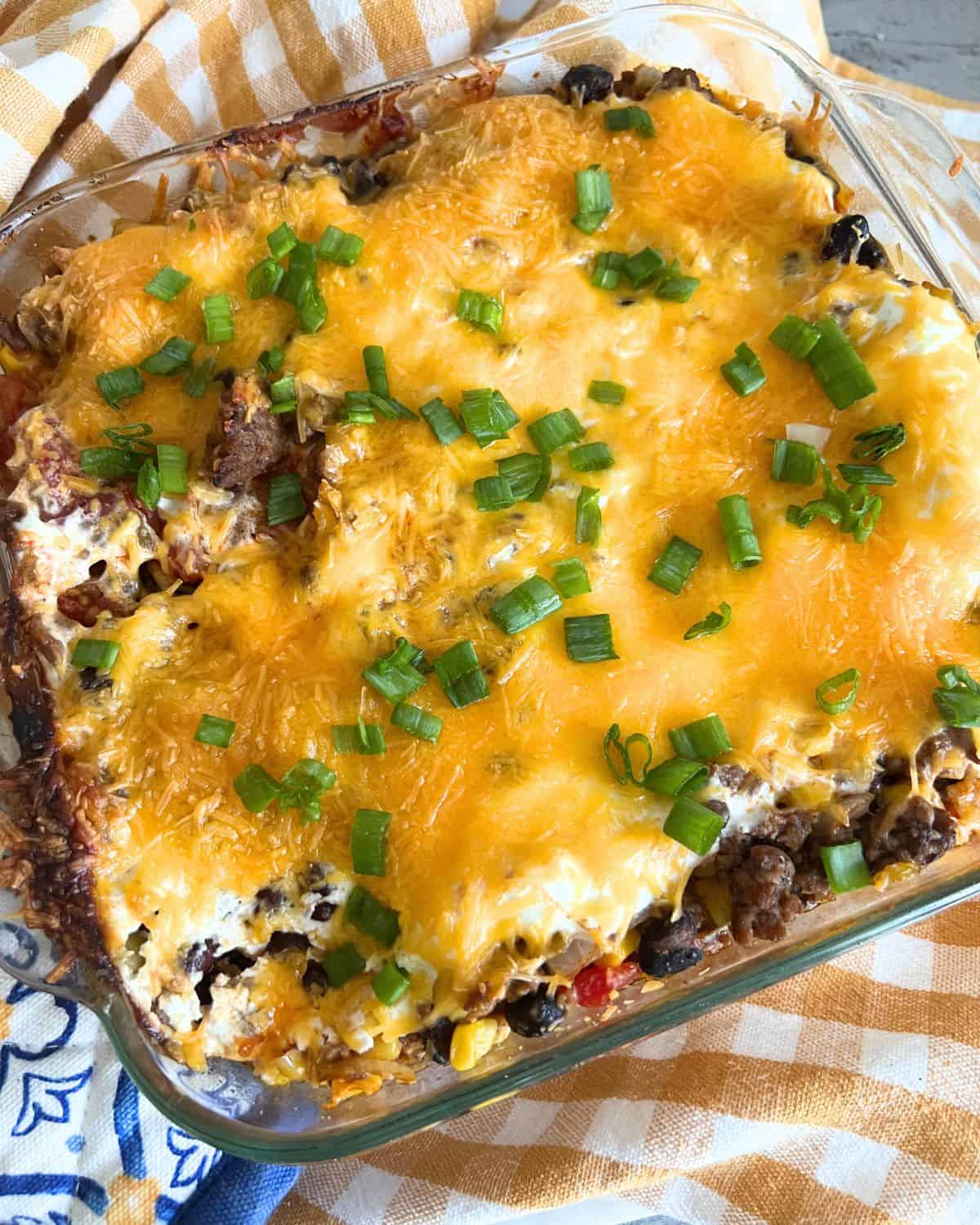 Want even more lists? Check out 15 Weight Watcher Websites with Points Plus and Nutrition Info