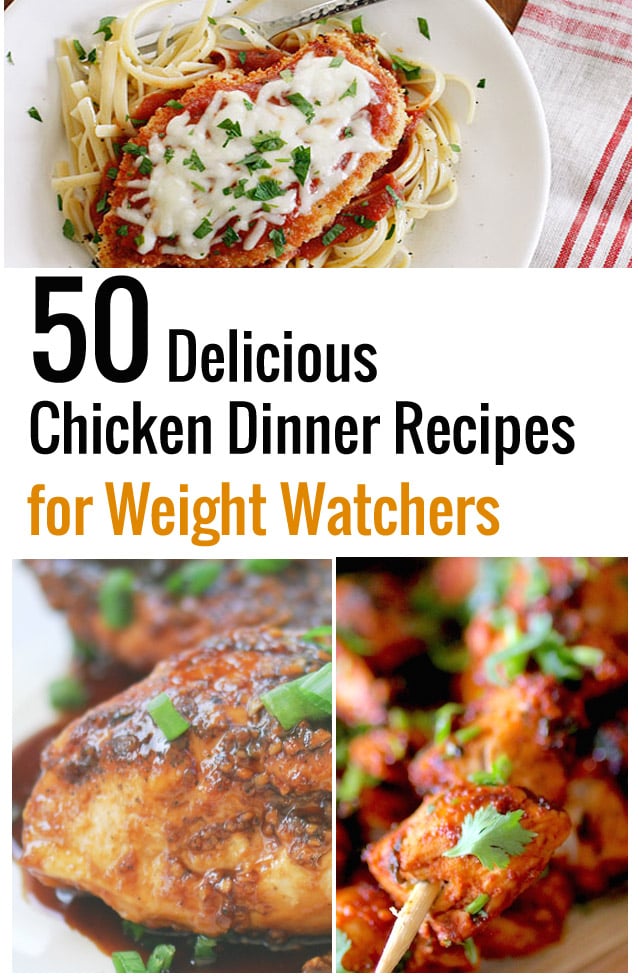 Here are my most popular recipes for chicken if you're following WW. Chicken breast is zero points and there are so many options below that you can add to your weekly meal plans. I hope you enjoy them all. It took me a while to gather up all my chicken recipes on this site and put them into one post.
This whole entire dish comes together in under 16 minutes.  The chicken simmers away in a marinara sauce and at the end, fresh mozzarella cheese is added to make it all gooey and melty!  
Homemade quesadillas are super easy and healthy to make in your air fryer! 7 smart points
Weeknight dinner has never been easier. This recipe for BBQ chicken uses frozen chicken breasts. No defrosting! Add in your favorite BBQ sauce at the end. 0 smart points per serving!
Healthy grilled chicken burgers with only a few simple ingredients!
Looking for the perfect grilled chicken marinade? This grilled lemon chicken is divine! 2 smart pints
Chicken gyros can be easily adapted for a WW friendly meal and I'll show you how to make them. They're pretty easy to make and require a lot of yummy zero point ingredients. 1 smart point
Sheet Pan Fajitas
My chicken fajitas are not served on a sizzling skillet but are made on a sheet pan. All the veggies and chicken are cooked at once which makes this recipe really easy to put together. The chicken and veggies are zero points because I didn't use any oil at all. Grab your favorite low point tortillas and have a Mexican fiesta night. 1 point
Blackened chicken alfredo is an easy 5 ingredient one pot dish that can be made in under 30 minutes. The choice of seasoning you can add to your chicken is up to you or if you don't like chicken use something else like shrimp or lobster. 
Chicken Cordon Bleu is a classic chicken dish stuffed with cheese and ham and then the chicken gets breaded and cooked in oil. You can make this dish a lot healthier by air frying the chicken.
Crispy chicken smothered in marinara sauce and melted mozzarella cheese. Served with spaghetti noodles on the side. 
Low carb and WW friendly 
One of my favorite items to order at Chik fil a is their spicy chicken sandwich and I figured out how to make it in the air fryer and less points!
This pizza comes together so quickly with pre-cooked chicken and 2 ingredient dough. 
Who says you can't have soup for dinner? Chicken fajita soup is so warm and comforting on a cold rainy or snowy day. 
One of my favorite pasta dishes!
Don't diss it until you try it! The name is so true for this recipe. Once you stop eating you won't be able to stop. 
My FAVORITE chicken casserole recipe EVER! Only 4 smart points per serving. 
Chicken Tinga Tacos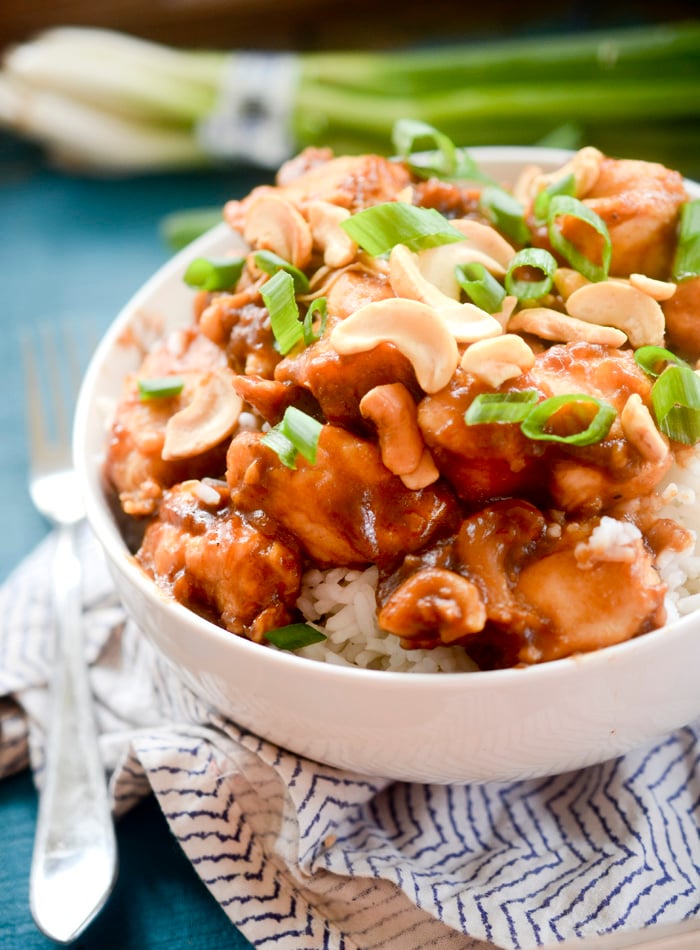 An easy shredded chicken taco recipe for only 1 smart point. 
Baked Sweet and Sour Chicken
One Pot Cheesy Chicken Taco Rice
Spicy Honey Brushed Chicken Thighs